The Blizzard of 2016 has buried my house in snow. There is so much snow that I can only open the side door (the one I use) an inch or two. I shoveled the front and back steps, but the rest is still there. I got a text from my town that said that 24-30 inches of snow were expected. The storm could
break New Jersey records
.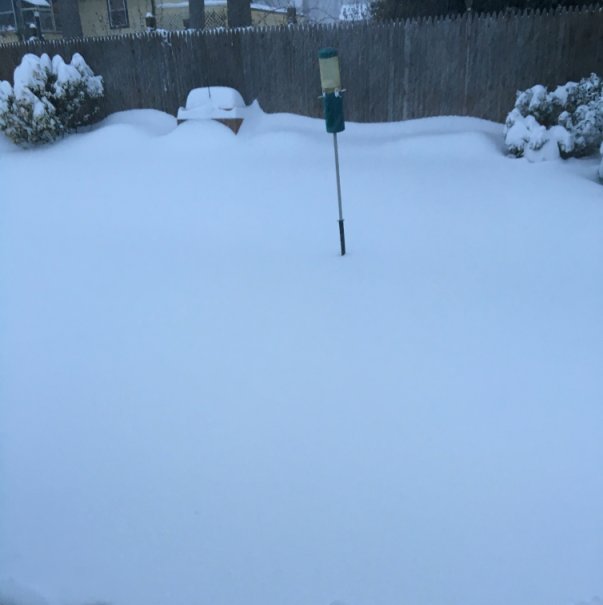 My backyard
I have lived through other major snowstorms. After the
Blizzard of 1996
struck, I did not leave my apartment for four days. When all the snow melted, the roof leaked and water poured down my ceiling. I had to move out of my first apartment.
My ancestors experienced many snowstorms. On 17 March 1892, Nashville, Tennessee experienced its
biggest snowstorm
, which brought 17 inches of snow.

Daily American (Nashville, TN), 18 March 1892, page 4
St. Louis, Missouri experienced a severe ice storm in December 1924.
Three-quarters of the state of Missouri was covered by ice
for the last half of December. When this happened, my maternal grandmother
Margaret Ann Schneider
was thirteen years old, and my maternal grandfather
John Boe
was sixteen years old.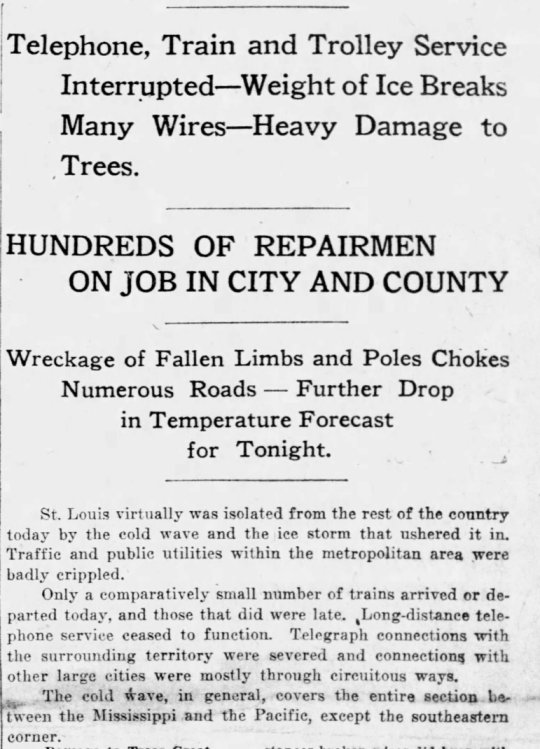 St. Louis Post-Dispatch, 19 December 1924, page 1
My ancestors in Chicago, Illinois also experienced snowstorms, such as the one in January 1918, which at that time was the worst blizzard in Chicago's history (it is now the
10th worst
). My paternal grandmother
Helen Martha Marie Anderson
was six years old, and my paternal grandfather
Henry Cornelius Gatlin
was seven years old.


Chicago Daily Tribune, 7 January 1918, page 1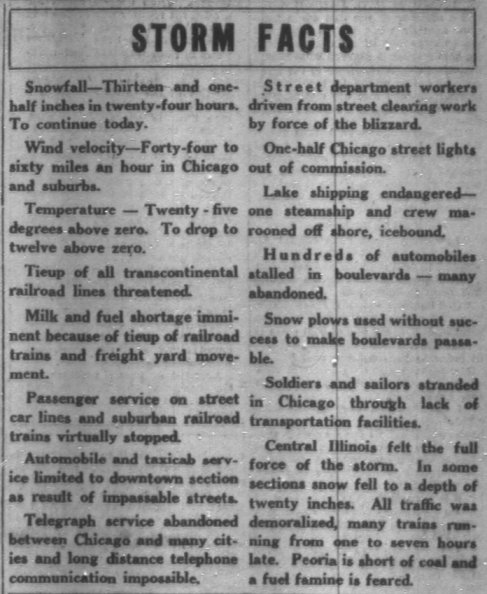 Chicago Daily Tribune, 7 January 1918, page 1
Porter County, Indiana experienced a bad snowstorm at the end of 1927.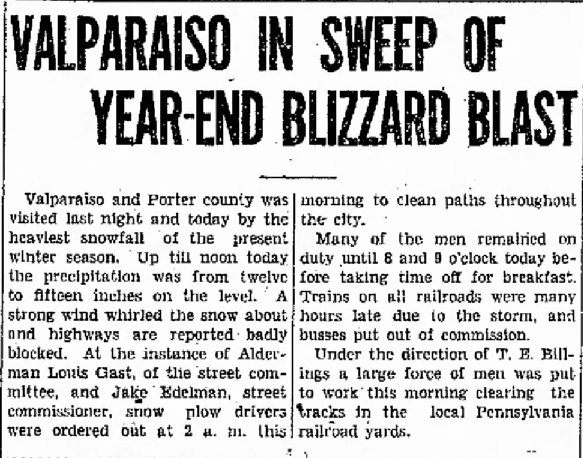 Vidette-Messenger (Valparaiso, IN), 31 December 1927, page 1
The
Children's Blizzard
, also known as the
Schoolhouse Blizzard
, struck Minnesota, North Dakota, South Dakota, Iowa, Kansas, Nebraska, Montana, Wyoming, and Idaho on 12 January 1888. It was the deadliest blizzard in Minnesota history. Many of the victims were schoolchildren.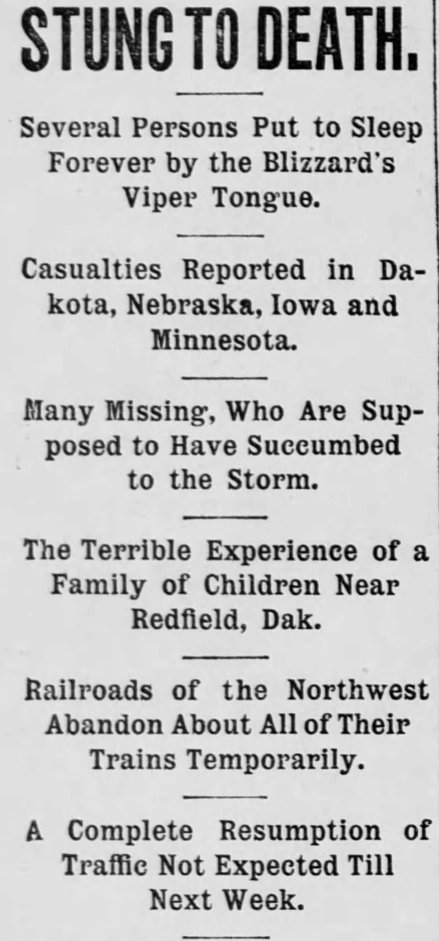 Saint Paul Globe, 14 January 1888, page 1
Some of my ancestors were living in Swift County, Minnesota at that time. Benson is the county seat.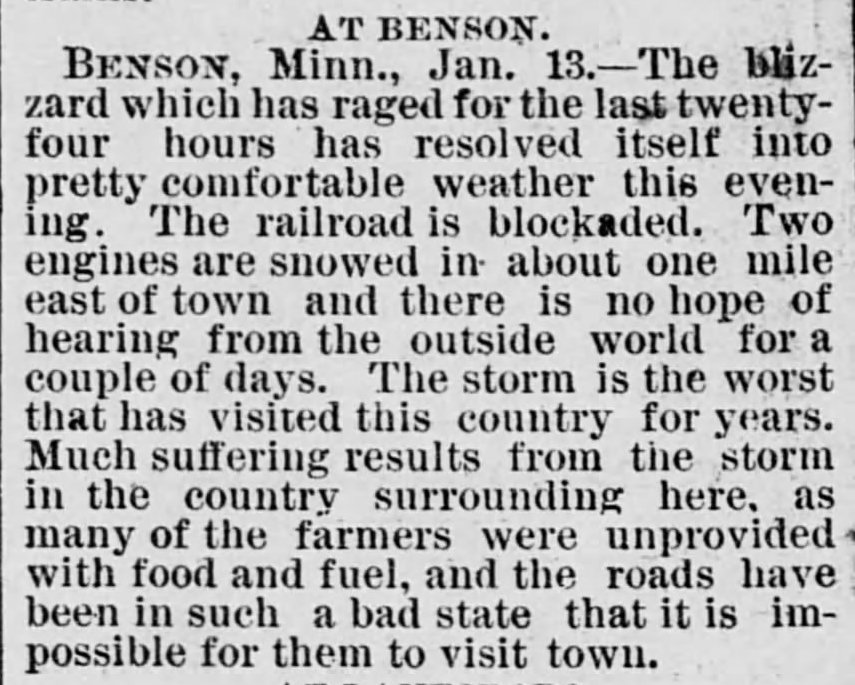 Saint Paul Globe, 14 January 1888, page 1