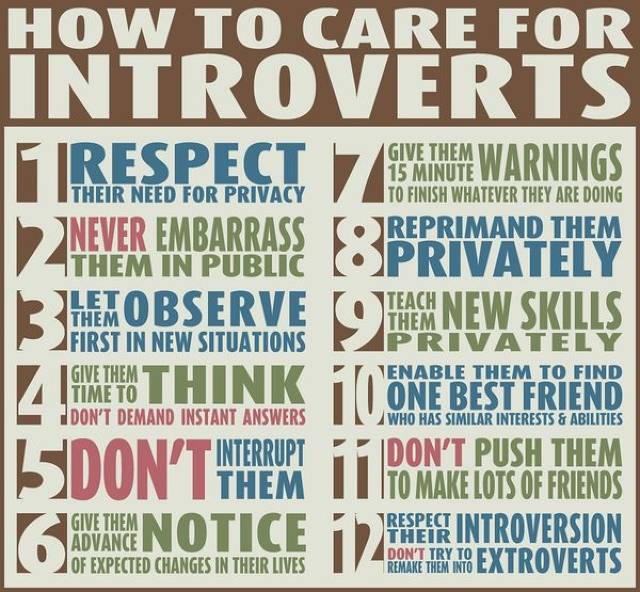 January 2 is
World Introvert Day
. The day is intended to help people understand and appreciate introverts.
Although introverts are the minority in society, they are the majority in my family. At one of our family gatherings, we took the
Keirsey Temperament Sorter
. My father, my mother, my mother's two sisters, my cousin, and I all had introverted personality types, although we differed on some of the other dimensions. Only my brother was extraverted. Since introversion and extraversion may be inherited, it is likely that many of my ancestors were introverted as well.