January 27 is International Holocaust Remembrance Day. As I did
last year
, I would like to honor the memory of my first cousin Nicholas' great-grandfather Isaac Birenzweig, his daughters, and any other family members of his that perished in the Holocaust. Isaac is listed on the
B page
of the necrology list of the
WE REMEMBER TOMASZOW MAZOWIECKI!
Web site. Isaac and his family were from was from Tomaszów Mazowiecki, Poland. They were among the 16,000 Jews from Tomaszów Mazowiecki were sent to Treblinka. 4,000 Jews were also killed locally.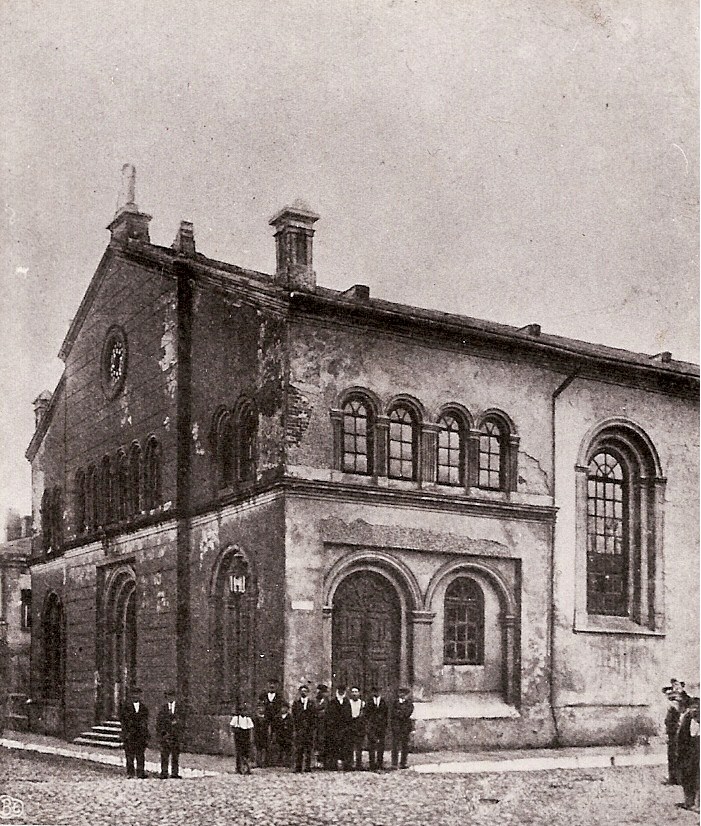 Synagogue in Tomaszów Mazowiecki, built in 1864-1878. Image circa 1914-1918. Published 20 August 1927.
"Echo Mazowieckie" 1927, R. 2, nr 33, s. 14. Public domain. Available from Wikimedia Commons.