When the announcement of the marriage of my great-grandparents
Edward Theodore Anderson
and
Ellen Victoria Dahlquist
was published in the 24 June 1910 issue of the Chicago, Illinois newspaper
Englewood Times
, it contained many mistakes. The groom's surname and house number, the bride's father's first initial, and their honeymoon destination were incorrect. I wonder how so many mistakes were made. Maybe whoever took down the information had terrible handwriting.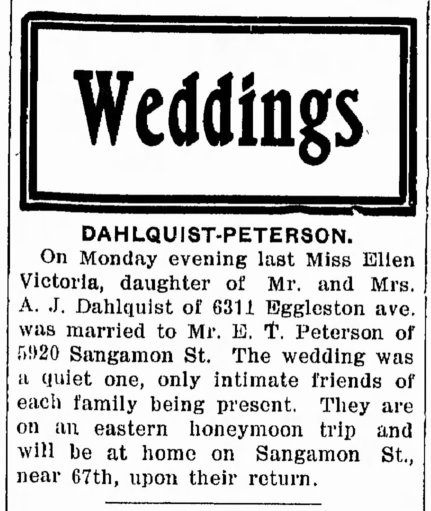 Englewood Times, 24 June 1910, page 1
A corrected version of the announcement was published in the 1 July 1910 issue of the
Englewood Times
. The families may have wanted the announcement to be published again with the correct information.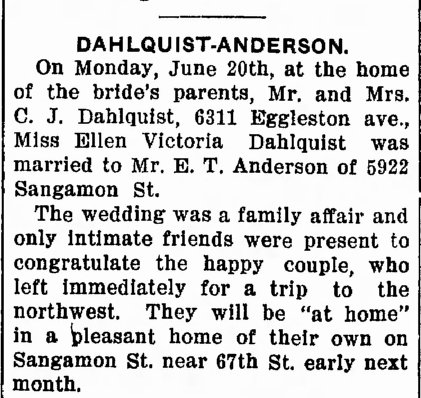 Englewood Times, 1 July 1910, page 1