My great-grandmother Ellen Victoria (Dahlquist) Anderson was the only one of my great-grandparents that I knew. Although she was my great-grandmother, she was always "Grandma Anderson" to me. Today is the 128th anniversary of her birth.
Ellen was born on 8 September 1886 at the home of her parents,
Charles John (Carl Johan) Dahlquist
and Mary (or Marie) Borg, 425 25th Street, Chicago, Illinois. In
1900
, she lived with her family at 6031 State Street, Chicago, in the area that had been
Hyde Park Township
from 1861 to 1889. Between 1901 and 1902, the family moved to 6317 Eggleston Ave., Chicago (6311 Eggleston Ave. after 1909). The 1906, 1907, and 1908 Chicago city directories list Ellen as working in millinery. In
1910
she was a dressmaker. On
20 June 1910
, she married
Edward Theodore Anderson
in Chicago. They took a honeymoon trip to White Bear Lake, Minnesota and the Dells in Wisconsin, and traveled by boat to Muskegon, Michigan. 6638 Sangamon Street, Chicago was their first residence. Their daughter Helen Martha Marie (my paternal grandmother) was born on 27 September 1911. They then moved to 208 E. 70th Street, to 7244 Lowe Street, and to 6547 S. Peoria Street. On 7 July 1917, their son Earl Theodore was born. In April 1924, they moved to 8241 S. Peoria Street, a two-story brick house which had been built for them.
Ellen and Edward moved to St. Petersburg, Pinellas County, Florida by 1951. Edward died on 2 December 1965.
I remember my great-grandmother's visits to New Jersey when I was a child. I last saw her in 1982, during a family trip to Florida. She died on 26 April 1986 at Majestic Towers in South Pasadena, Pinellas County, Florida.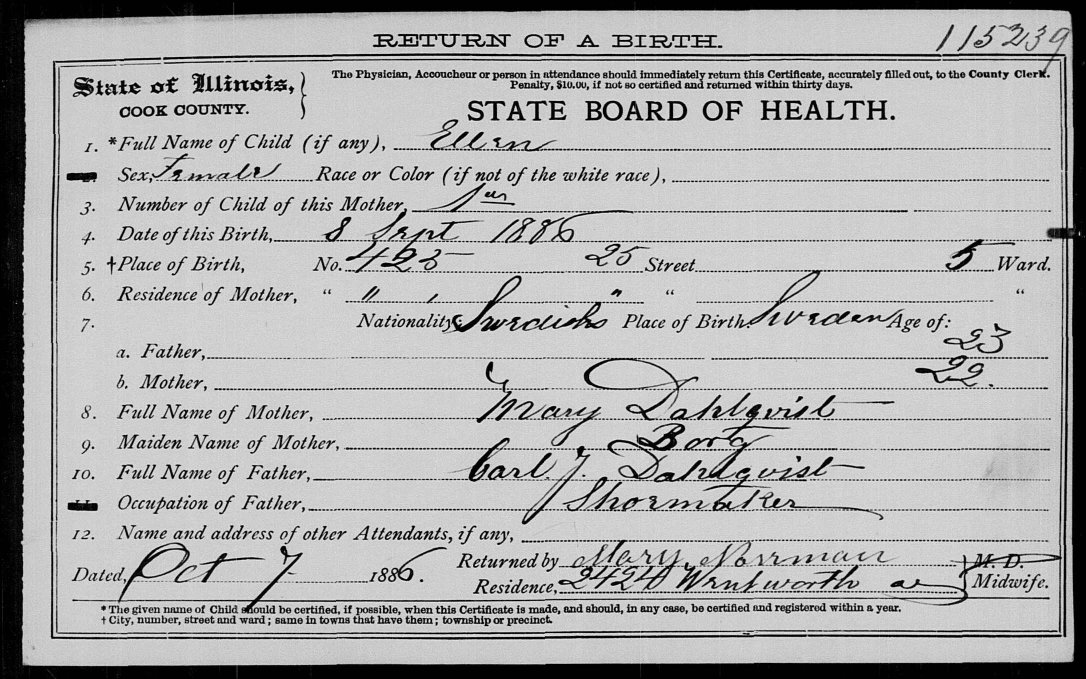 Return of a Birth, Ellen Dahlquist. State of Illinois, Cook County. No. 115239, dated 7 October 1886.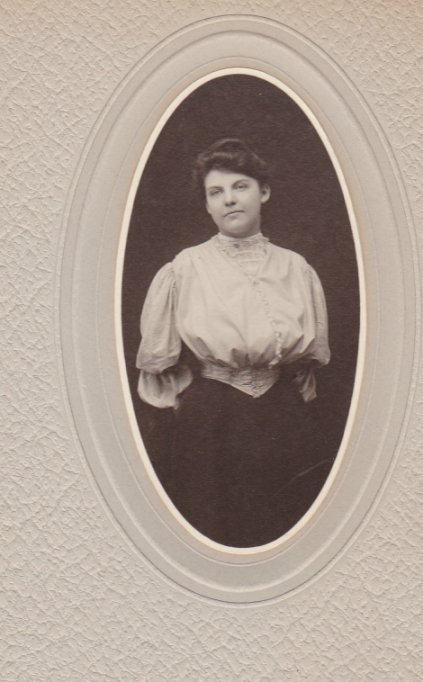 Chicago, Illinois city directory, 1908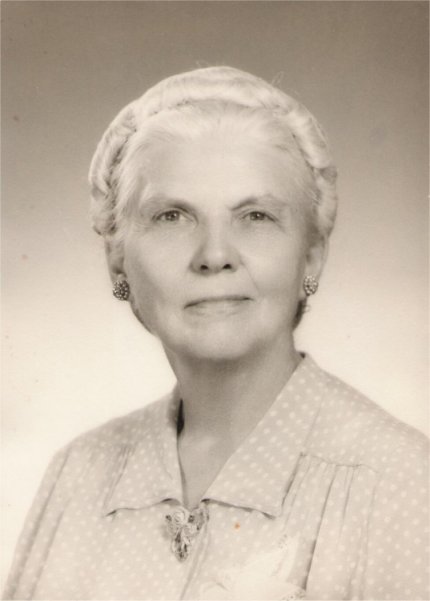 Ellen (Dahlquist) Anderson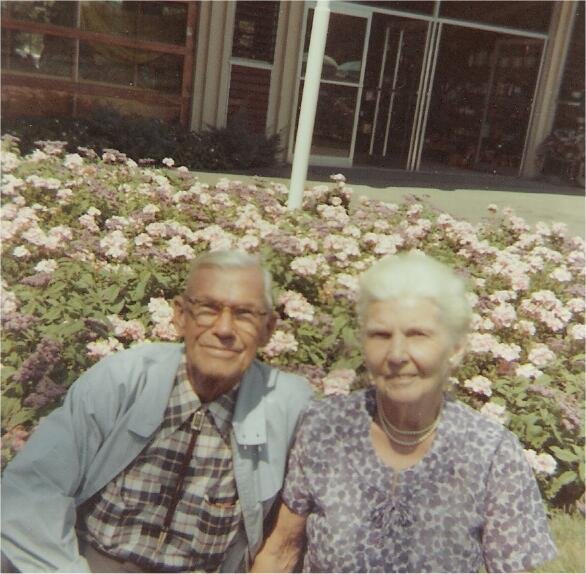 Edward and Ellen Anderson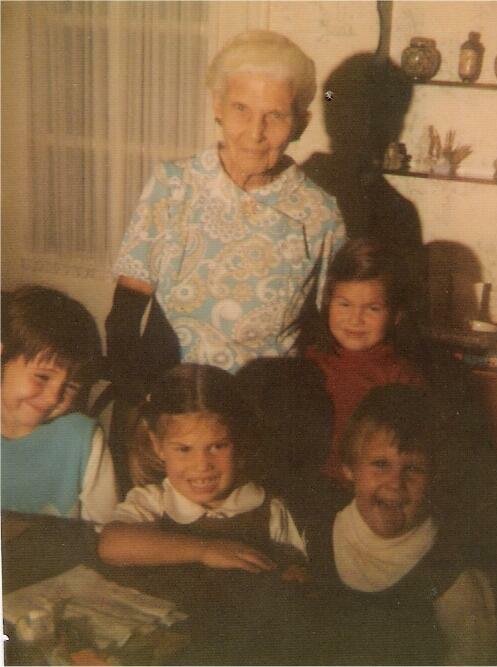 "Grandma Anderson" with me (far left), my cousins, and my brother.