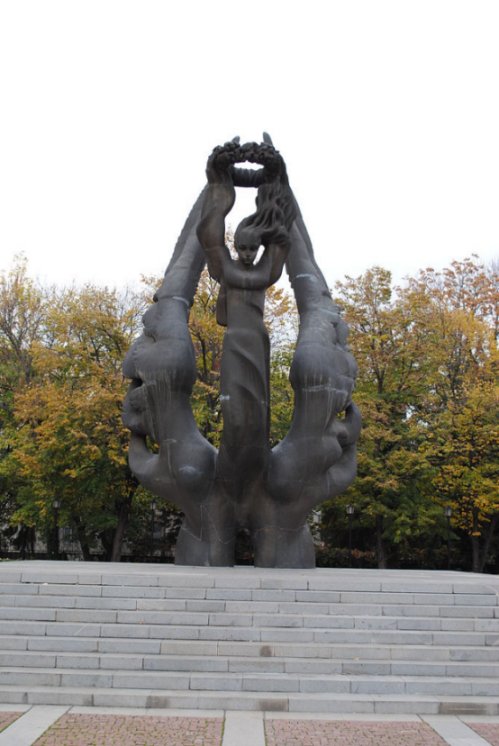 Unification Monument, Plovdiv, Bulgaria. 9 November 2012. Photo by VladislavNedelev (Own work) [CC-BY-SA-3.0 (http://creativecommons.org/licenses/by-sa/3.0)]. Available from Wikimedia Commons.
In 1878, after the
Russo-Turkish War
, the
Treaty of Berlin
divided Bulgaria into two parts: the Principality of Bulgaria (capital:
Sofia
) and
Eastern Rumelia
(capital:
Plovdiv
). On 6 September 1885, the two parts were reunited. Unification Day (Ден на Съединението), September 6, is a national holiday in Bulgaria. In 1985, the Monument of Unification was created by sculptor
Velichko Minekov
in honor of the 100th anniversary of unification. The mother country holds the laurel wreath of victory, and the wings symbolize the two united parts of Bulgaria. The monument is located in Plovdiv.
The wife of one of my cousins is from Bulgaria.
References
Monument to the Unification of Bulgaria in 1885
Reunification of the Principality of Bulgaria with Eastern Rumelia in 1885
Unification Day (Bulgaria)