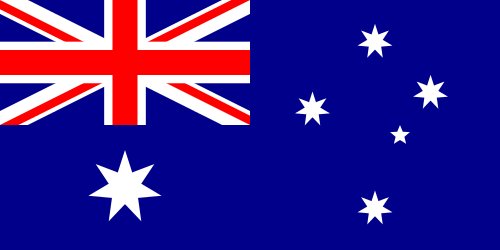 Flag of Australia. By Ian Fieggen (Own work) [Public domain]. 16 April 2007. Available from Wikimedia Commons.
In Australia, Flag Day commemorates the day that the Australian Flag was first flown. A public national flag competition was held in 1901. Edmund Barton, the first Prime Minister of Australia, announced the winning designs (one design was for official use, and the other was for merchant service) in Melbourne on 3 September 1901. The flag was flown over the dome of the Exhibition Building in Melbourne.
Flag Day was officially established in Australia on 28 August 1996, when Sir William Deane, the 22nd Governor-General of Australia, issued a proclamation establishing September 3 as Flag Day. It has been celebrated since 3 September 1996.
My great-great-grandfather Andreas Troedsson's brother Ola Peter Troedson immigrated to Australia from Sweden, and descendants of his still live there. Descendants of their sister Johanna (Troedsdotter) Sandquist also live in Australia.
References
Australian National Flag 1901-1903
Australian National Flag Day Fact Sheet
Flag Day (Australia)