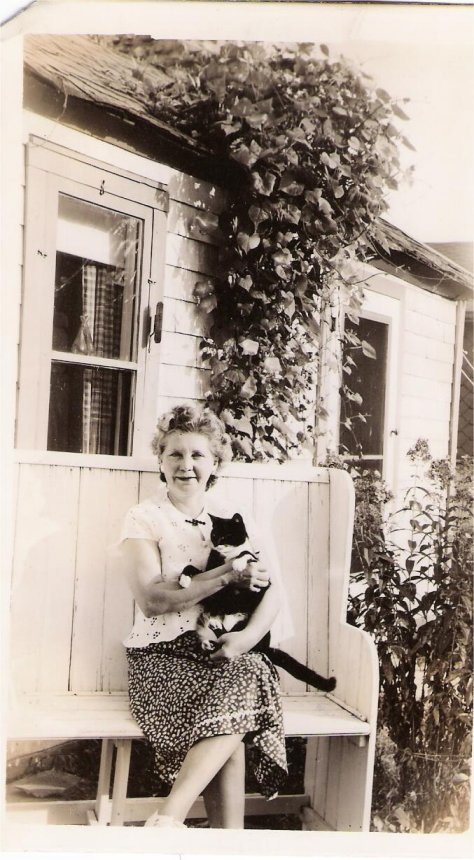 Ever since I was a little girl, I have been a cat person. The photo of my great-grandmother
Gertrude Tarkington
holding a cat gives me a good feeling about her. She looks like a nice woman, and I get the feeling that I would have liked her.
Although my father knew her, he didn't see her that often, since she lived in New York when he was growing up. She must have been a good mother; there was a history of violence and abuse on my great-grandfather's side of the family, but my
grandfather
was a good man. Clearly she raised him right.