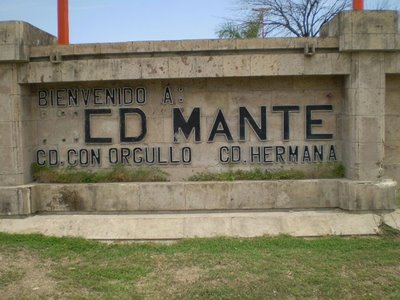 After the death of his second wife Verna in 1970, my
maternal grandmother's
brother Carl Schneider left the United States and moved to Mexico. He died in the Instituto Mexicano del Seguro Social in Ciudad Mante on 1 August 1974, and was buried in Ciudad Mante Cemetery.
Ciudad Mante is located in the extreme southern part of the Mexican state of
Tamaulipas
. It is the seat of the municipality of El Mante. In 2005, the population of Ciudad Mante was 81,884, and the population of El Mante was 112,061. Regional air traffic is handled by
Ciudad Mante National Airport
.
The economy of Ciudad Mante used to be based on sugar cane. The sugar mill,
Ingenio el Mante,
opened in 1930. The official slogan of Mante is "Donde el Azucar es mas Dulce que la Miel
."
("Where sugar is sweeter than honey.") Agricultural products such as sorghum, cotton, corn, and tomatoes are grown and exported. Other exports are mangos, fertilizer, and soap.
There are many tourist attractions in and around the area. Places to swim include El Nacimiento ("The Birthplace"), a spring located 7 miles from the city; La Aguja ("The Needle"), constructed between 1927 and 1929 along with a dam on the Mante River; and the beaches of Limon, located 7.5 miles away. Caverns in the Sierra de Cucharas mountain range include La Cava del Abra and La Gruta del Quintero.
El Cielo
("The Heaven") is a biosphere reserve which is inhabited by 175 species of migratory birds, 225 local fowl, butterflies, jaguars, ocelots, white-tailed deer, black bear, and other forms of wildlife. 4 wooden cabins are available.
The U.S. Department of State has issued a
travel warning
, advising the deferment of non-essential travel to Tamaulipas. The
Mexican Drug War
has led to violence in the area, including robberies, carjackings, kidnappings, and murder.
Los Zetas
control Ciudad Mante.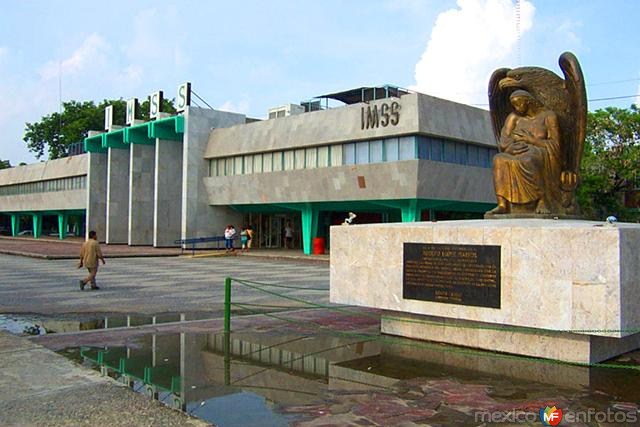 Instituto Mexicano del Seguro Social. Available from MexicoEnFotos. My great-uncle Carl Schneider died here.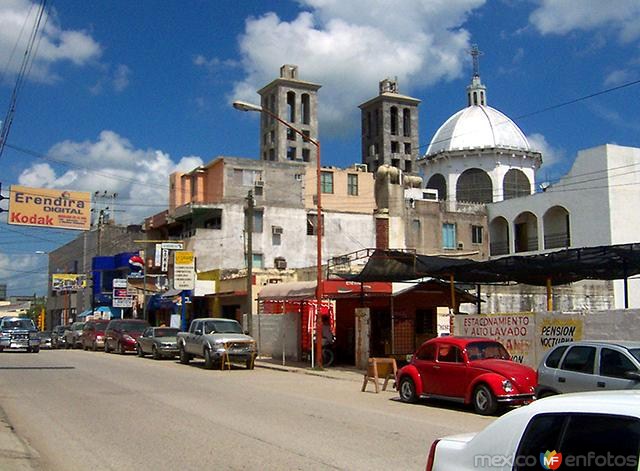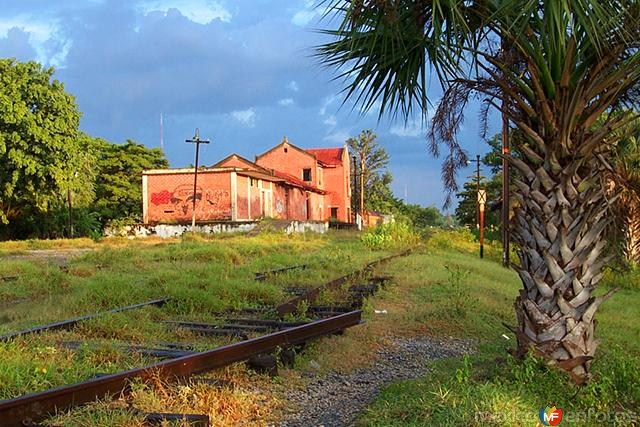 Estación del ferrocarril. Available from MexicoEnFotos.