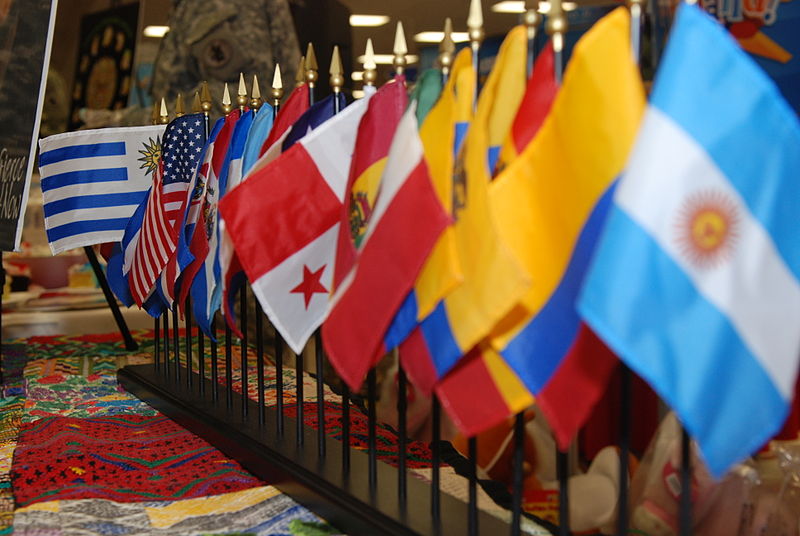 U.S. Army South celebrates Hispanic Heritage Month. 30 September 2009. Photo by Army Sgt. Nina Ramon 345th Public Affairs Detachment (United States Army) [Public domain]. Available from the United States Army and Wikimedia Commons.
September 15 to October 15 is
National Hispanic Heritage Month
. During the month, the histories, cultures, and contributions of Hispanic Americans are celebrated. September 15 was chosen as the starting date because it is Independence Day in Costa Rica, El Salvador, Guatemala, Honduras and Nicaragua. Also, September 16 is Independence Day in Mexico, and September 18 is Independence Day in Chile.
On 17 September 1968, Congress passed
Public Law 90-498
, which authorized the President to designate the week including September 15 and 16 as National Hispanic Heritage Week and on 24 December 1968, President Lyndon Johnson issued
Proclamation 3869
. On 17 August 1988,
Public Law 100-402
was enacted, and the period between September 15 and October 15 was proclaimed National Hispanic Heritage Month.
Although I am not of Hispanic heritage, members of my family are. My sister-in-law is from Peru, and my niece is half Peruvian. The wife of one of my cousins is from Mexico.