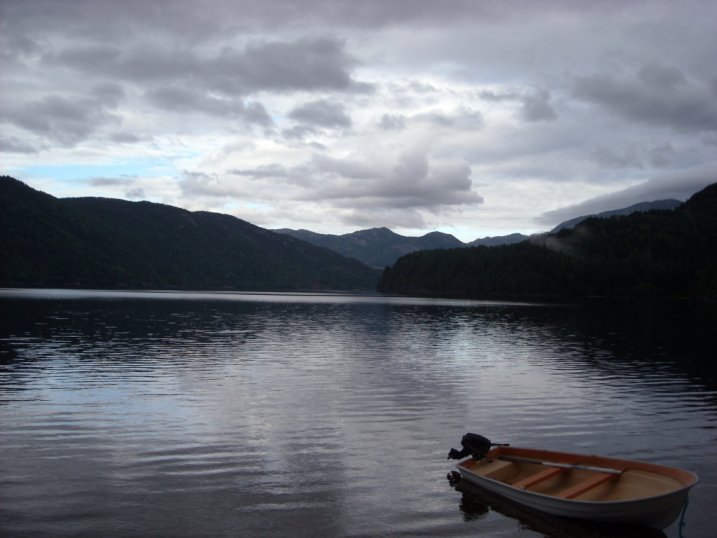 Photo by Yodaspirine (own work) [GFDL (http://www.gnu.org/copyleft/fdl.html) or CC BY-SA 3.0 (http://creativecommons.org/licenses/by-sa/3.0)]. Available from Wikimedia Commons.
Seljordsvatn (or Seljordsvatnet) is a lake in Seljord, Telemark, Norway. It is part of the Skien River. The lake is about 15 km long and 1.8 km wide. The deepest part of the lake is 150 meters. On average, the depth is between 50 and 75 meters.
According to folklore, a sea serpent called Selma lives in the lake. The first report of the creature was made in 1750. While Gunleik Anderson Verpe from Bø was rowing on the lake, a sea serpent supposedly attacked one of his two boats. Perhaps my ancestors from Seljord and Bø believed in the sea serpent.
There is a road around the lake, and there are many campsites with beaches. In 2008, a lookout tower was built so that tourists could watch for Selma.
References
Bike around Seljord lake
Norway's Seljord Lookout Point Peers Out to the Water Searching for the Selma Sea Monster
Seljordsvatn
Seljordsvatnet
Selma (lake monster)
Welcome to Seljord