Both my grandfathers were born in April. Today would have been the 106th birthday of my maternal grandfather, John Boe. John was born in St. Louis, Missouri on 28 April 1908. He was the first child that his parents John Boe and Kathleen Graham had together. He attended St. Louis public schools and St. Louis University High School, but he did not graduate. However, he was still able to get into college. His high school had been damaged by a tornado, so he claimed that his school records had been destroyed. He attended the University of Montana in 1931-1932 along with his brother James, and he was in the Alpha Tau Omega fraternity. He worked with Western Electric Company in Minneapolis, Minnesota. He then worked for the
Minneapolis Star
, and then for the
St. Louis Globe-Democrat
.
In 1939, John began working for P. F. Collier and Son. John's brother-in-law Earl Mason Roberts (husband of John's sister Florence) was working for the company and convinced him to work for them as well. John started off as a door-to-door book salesman in St. Louis, and within three months, he had been promoted to District Sales Manager in Indianapolis, Indiana. On 25 September 1939 in Indianapolis, John married
Margaret Ann (Schneider) Foerstel
, and gained an instant family (she had a daughter and son from her previous marriage). The family lived in Detroit for six years, where John and Margaret had two daughters and a son. They moved frequently, and lived in Chicago, Illinois; Los Angeles, California; New Hyde Park, New York; Redwood City, California; and Highland Park, New York. In 1956, John was appointed Vice President of P. F. Collier and began working at the New York office. He bought a home at 506 E. Saddle River Road, Ridgewood, New Jersey. He eventually became Chairman of the Board and President of P. F. Collier, President of Merit Students Encyclopedia, Inc., (which he created), and Senior Vice President of Crowell-Collier-Macmillan. Every year, he and Margaret traveled around the world and visited all the sales offices. On 15 July 1968, on his retirement, he was presented with the original Merit Students Encyclopedia Man of the Year Award. After six months, John had had enough of retirement and went back to work for two more years. In 1974, John and Margaret sold their house in Ridgewood and moved to an apartment in Ramsey, New Jersey.
John belonged to the Rubicon Masonic Lodge of Detroit, the Medina and Scottish Rite in Chicago, and
Knickerbocker Country Club
in Tenafly, New Jersey.
John died on 24 November 1977 (Thanksgiving Day) in New York City. He was buried at Valleau Cemetery in Ridgewood.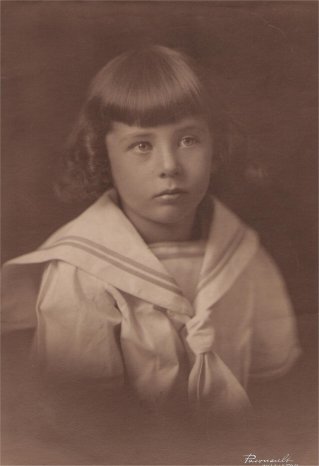 John Boe as a boy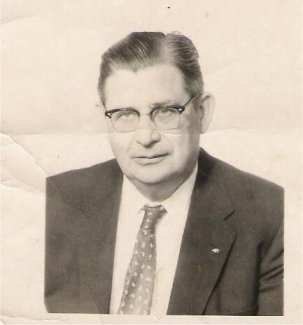 John Boe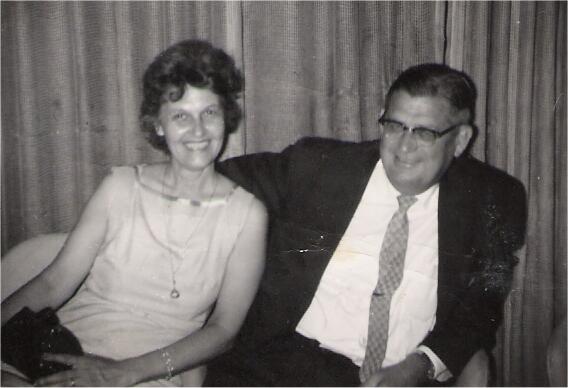 Margaret and John Boe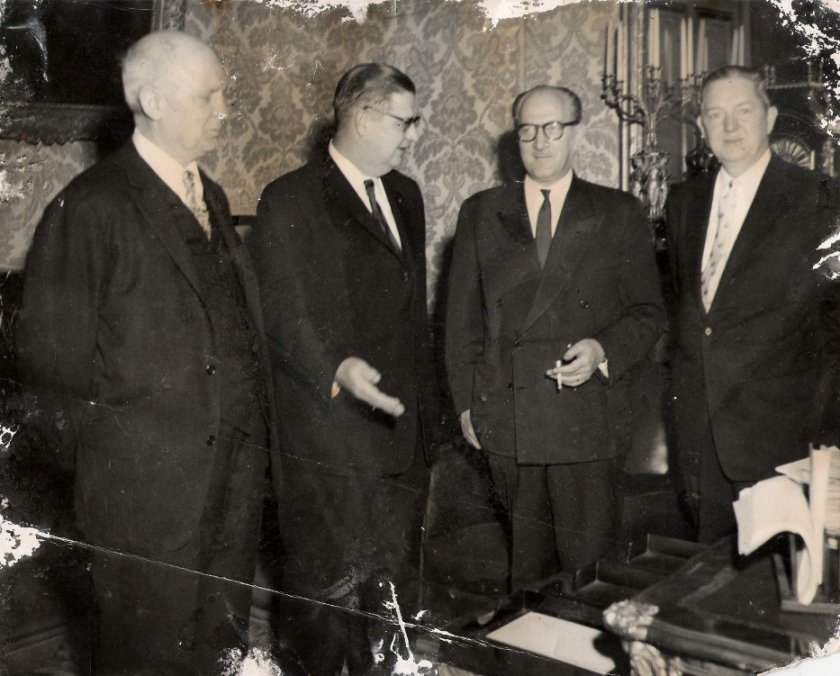 John Boe in Paris with Guy Mollet, Prime Minister of France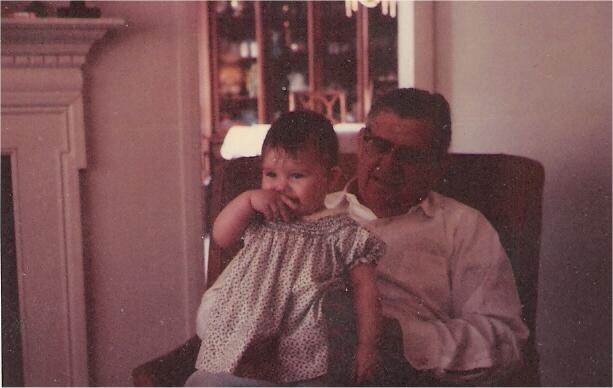 Grandpa Boe and me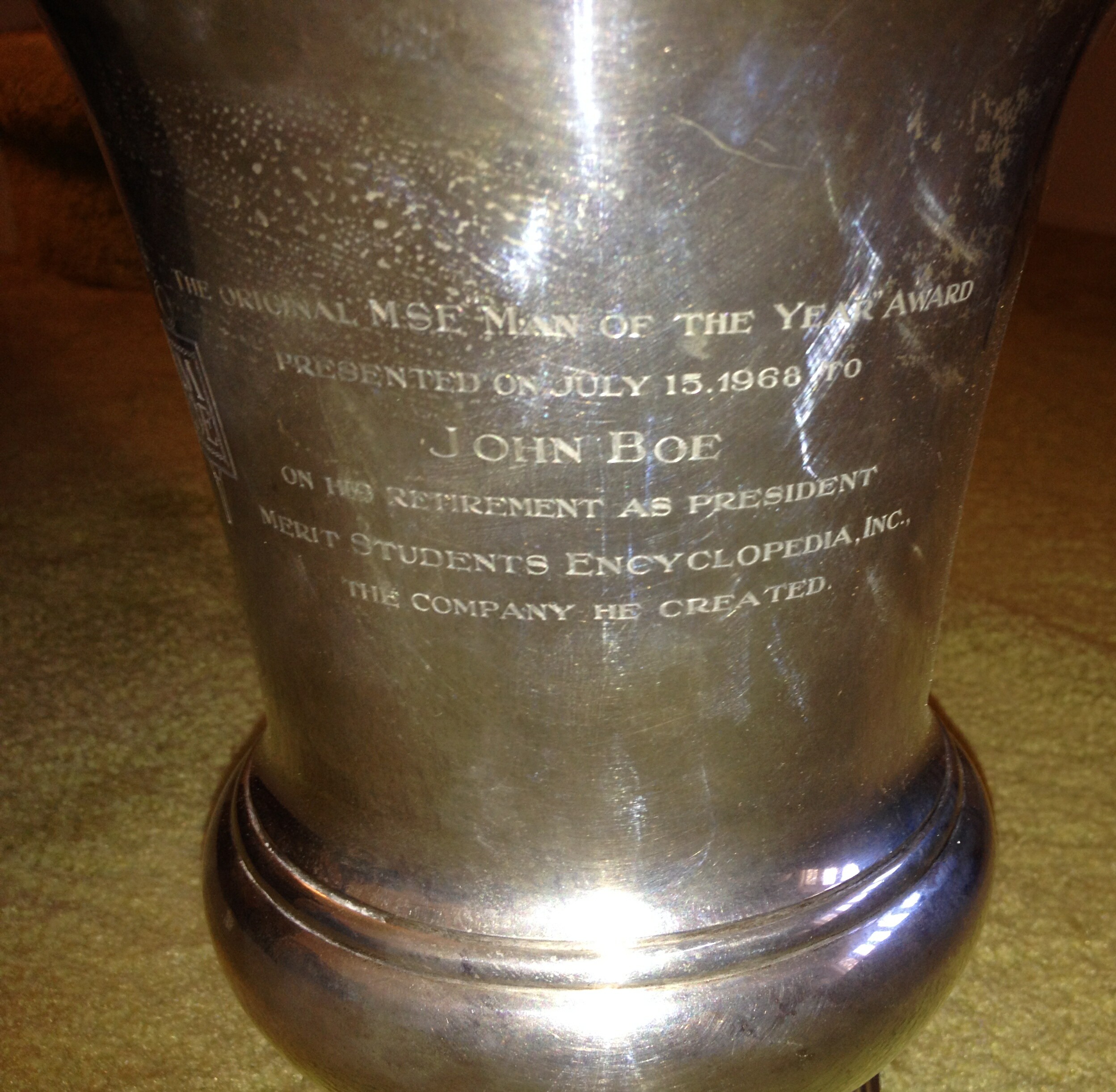 John Boe's MSE Man of the Year Award