In 1880, the household of my 3rd-great-grandmother's brother Samuel Samuelson included a servant who was keeping house. Her name was given as Mary Bord.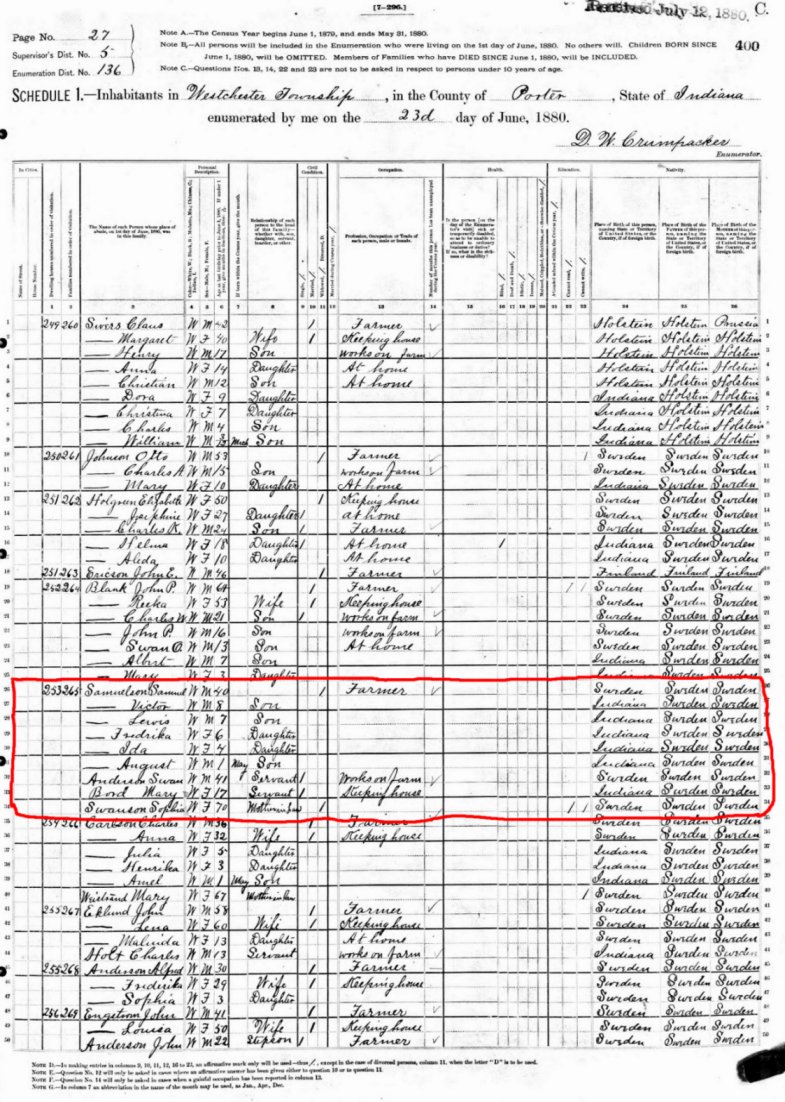 1880 United States census, Westchester Township, Porter County, Indiana, population schedule, enumeration district 136, page 27. NARA microfilm publication T9, roll 304, image 806.
Ancestry.com and The Church of Jesus Christ of Latter-day Saints. 1880 United States Federal Census [database on-line]. Provo, UT, USA: Ancestry.com Operations Inc, 2010.
"Mary Bord" was actually my great-great-grandmother Mary Borg. Although the census record does not indicate that she is related to anyone in the household, she was Samuel's niece. Her mother was Samuel's sister Johanna Carolina (Samuelson) Borg. Samuel's wife Maria had died three months before the census was taken. Samuel had five children between the ages of one and eight years to take care of. Although his 70-year-old mother-in law lived with the family, taking care of five young children and keeping house probably would have been too much for her to do alone. Mary probably moved in after Samuel's wife died, so that she could help her uncle.