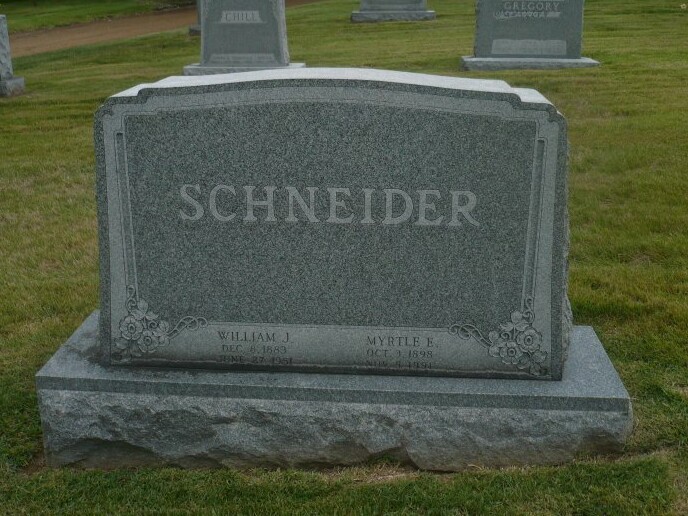 William J. Schneider was born Johann Wilhelm Schneider on 8 December 1883 in Remagen, Kreis
Ahrweiler, Rheinland, Germany. He was the son of my great-great-grandparents Carl Joseph Schneider and Christina Nagel. He died on 27 June 1951 in St. Louis, Missouri.
William's wife, Myrtle E. Milam, was born on 3 October 1898 in Missouri. She was the daughter of Frank R. Milam and Nora E. Eaton. She died on 5 November 1991.
William and Myrtle are buried in Sunset Memorial Park and Mausoleum, Affton, St. Louis County, Missouri.