In 1880, my great-great-grandparents Andrew and Martha (Erickson) Anderson and their children were living in Chicago, Illinois. Also in the household was a 15-year-old servant, Christine Nelson.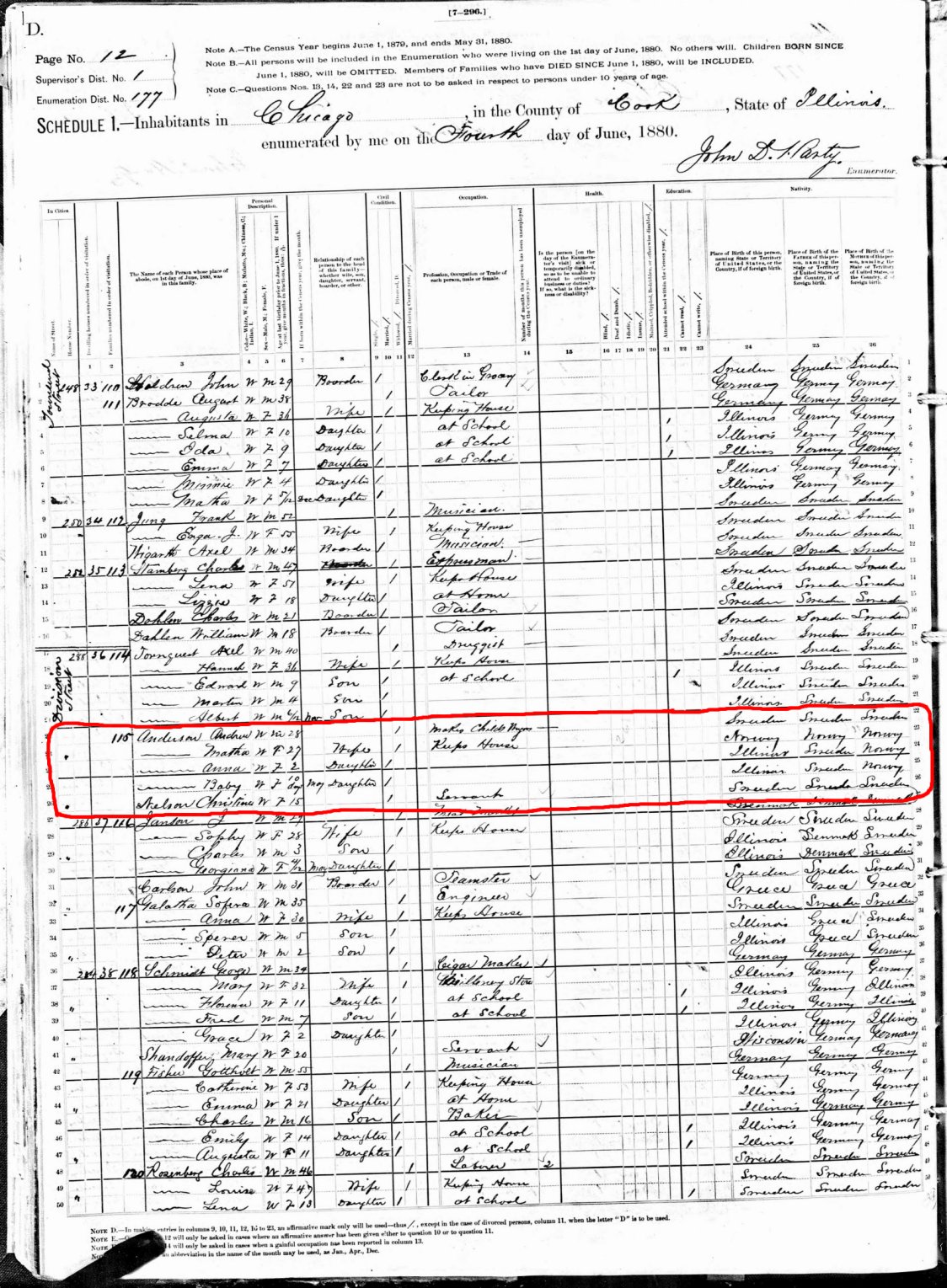 1880 United States census, Chicago, Cook County, Illinois, population schedule, enumeration district 177, page 12. NARA microfilm publication T9, roll 198, image 360.
Christine was not just a servant. She was Andrew's niece. Andrew's sister Elna married Nils Jonsson, and their first child, Christina, was born in Grevie, Skåne, Sweden on 5 November 1864. Her surname would have been a patronymic derived from her father's given name, Nils. In the United States, other members of her family used the surname Nilsson instead of Nelson. Christina came to the United States before her mother did, and she would have been 15 years old at the time of the 1880 census. Her father never came to the United States; he died in Sweden in 1892. Because Christina came to the United States without her parents, it makes sense that she would live with her uncle and his family.