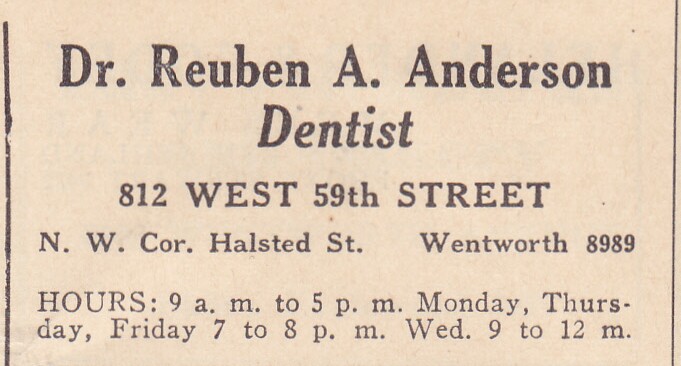 My great-grandfather's brother Reuben Alexander Anderson was a dentist in Chicago, Illinois. This advertisement for his dental practice appeared on the back cover of
The Bethlehem Star
, vol. 45 no. 6, October 1941.
The Bethlehem Star
was a publication of the Bethlehem Lutheran Church, 58th and South Wells Sts., Chicago, where members of my family attended church.
Reuben was a dentist by 5 June 1917; his
World War I draft registration card
lists his profession. According to the
1940 United States Census
, Reuben attended graduate school for three years. Since he lived in Chicago, he may have attended the University of Illinois at Chicago College of Dentistry.
My father told me that Reuben was their family dentist.