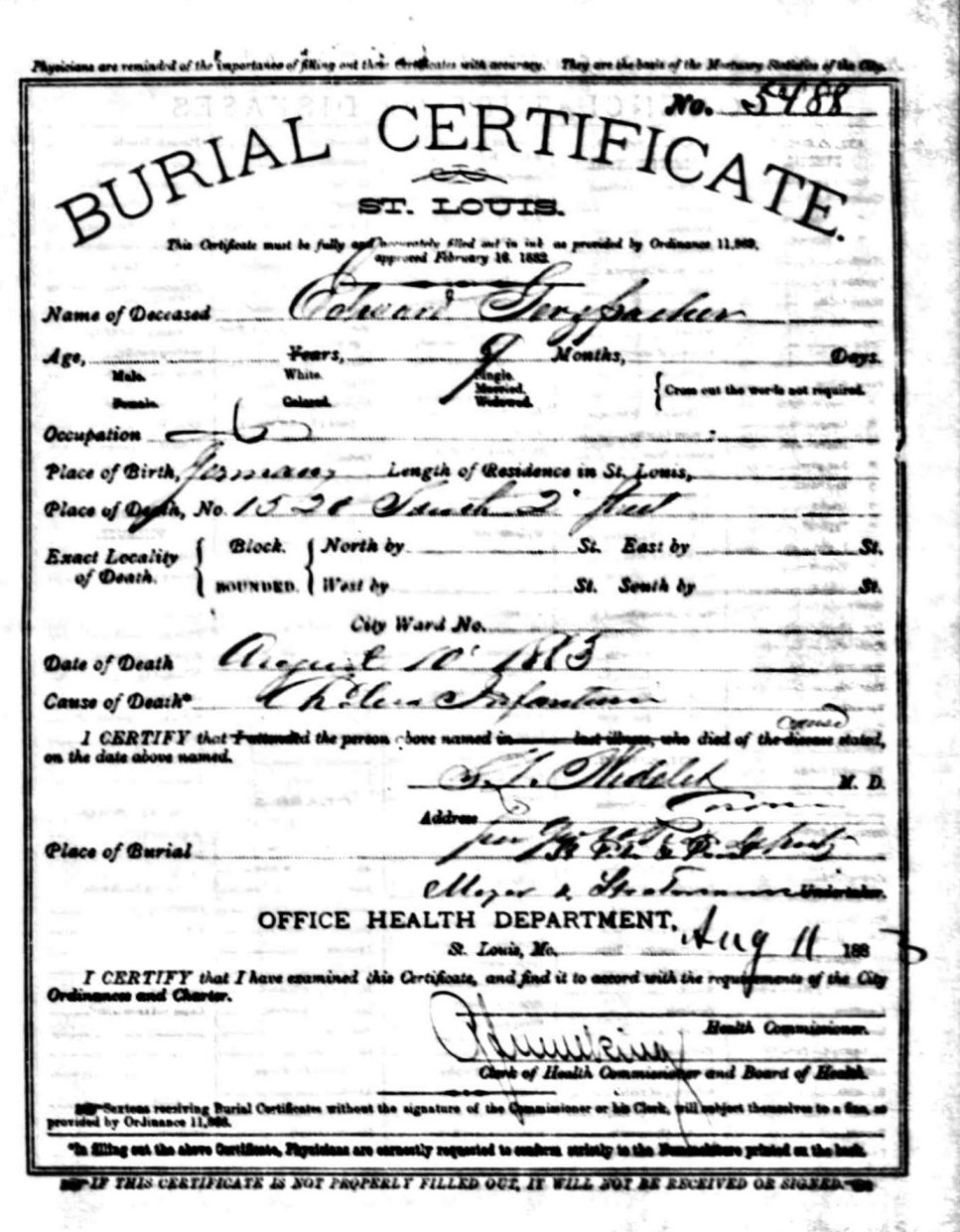 Edward Gerzpacher burial certificate. Missouri Death Records. Jefferson City, MO: Missouri State Archives.
Edward (or Eduard) Gersbacher (or Gerspacher) was born on 26 November 1882 in Niederwihl, Waldshut, Baden, Germany. He was the son of John (Johann) Gersbacher (or Gerspacher) and
Kunigunde Dreier
. In 1883, he and his mother and siblings left Germany to join his father in St. Louis, Missouri. They sailed on the Braunschweig, and they arrived in Baltimore, Maryland on 26 July 1883. Fifteen days after they arrived in the United States, baby Edward died in St. Louis on 10 August 1883. The cause of death was cholera infantum. He was buried in Saints Peter and Paul Catholic Cemetery in St. Louis, in Section 007, Lot 00PG, Row 13.