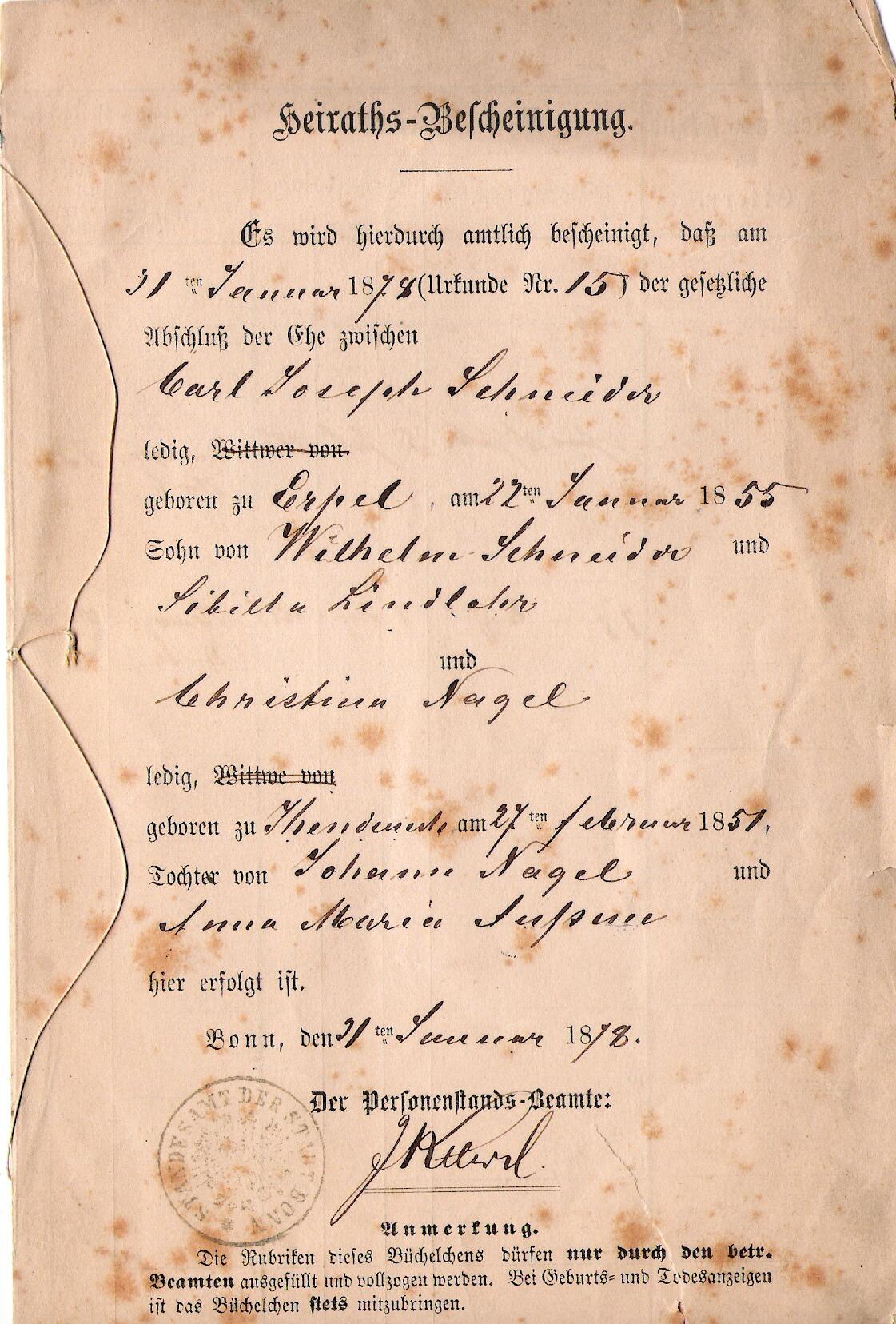 My great-great-grandparents Carl Joseph Schneider and Christina Nagel were married in Bonn, Germany on 31 January 1878. Carl Joseph Schneider was born in Erpel,
Neuwied, Rheinland on 22 January 1855. He was the son of Wilhelm Schneider and Sibilla Lindlohr. Christina Nagel was born on 27 February 1851 in Kendenich,
Rhein-Erft,

Rheinland. She was the daughter of Johann Nagel and Anna Maria Aussem.