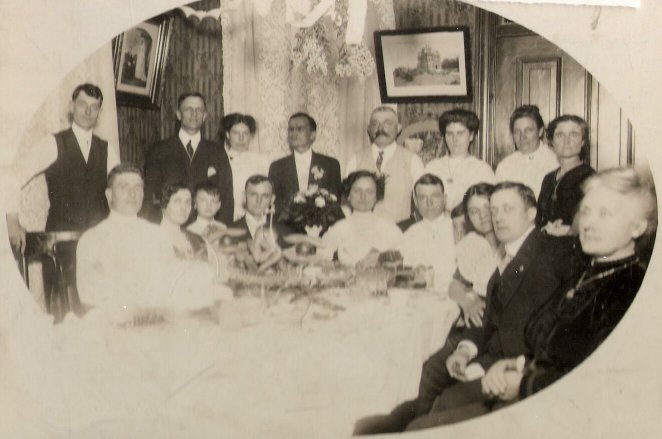 This picture was taken on the wedding day of Anna Maria Schneider (my great-grandfather's sister) and Anthony L. "Andy" Wegman. They married in St. Louis, Missouri on 1 May 1912 at Sts. Peter and Paul Catholic Church.
The people in the picture are identified below: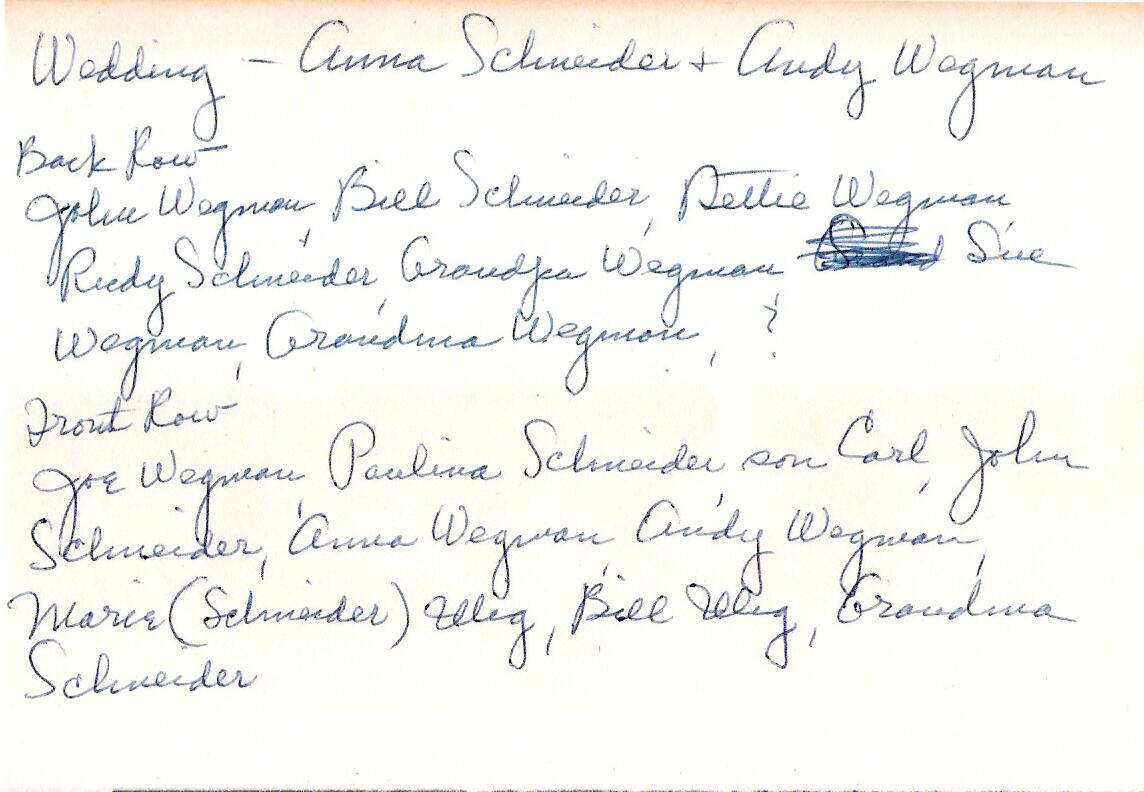 In more detail, they are:
Back Row
John Wegman - brother of the groom
William J. "Bill" Schneider - brother of the bride
(?) Wegman - not sure; the groom had a sister Margaret, so possibly her
Rudolph "Rudy" Schneider - brother of the bride
Herman J. Wegman - father of the groom
Susan (Shannon) Wegman - sister-in-law of the groom, and wife of John Wegman
Margaret (Pauly) Wegman - mother of the groom
?
Front Row
Joseph "Joe" Wegman - brother of the groom
Paulina (Gersbacher) Schneider - sister-in-law of the bride, wife of John Schneider, and my great-grandmother
Carl Schneider - John and Paulina's son, the bride's nephew, and my grandmother's brother
John Schneider - brother of the bride, and my great-grandfather
Anna Maria (Schneider) Wegman - bride
Anthony L. "Andy" Wegman - groom
Marie (Schneider) Illig - sister of the bride
William F. "Bill" Illig - brother-in-law of the bride, and husband of Marie
Christina (Nagel) Schneider - mother of the bride, and my great-great-grandmother