In 1940, my great-grandmother's sister Augusta "Gussie" (Gersbacher) Parker was enumerated as a lodger in the household of John and Mary Buckley in Pasadena, Los Angeles County, California.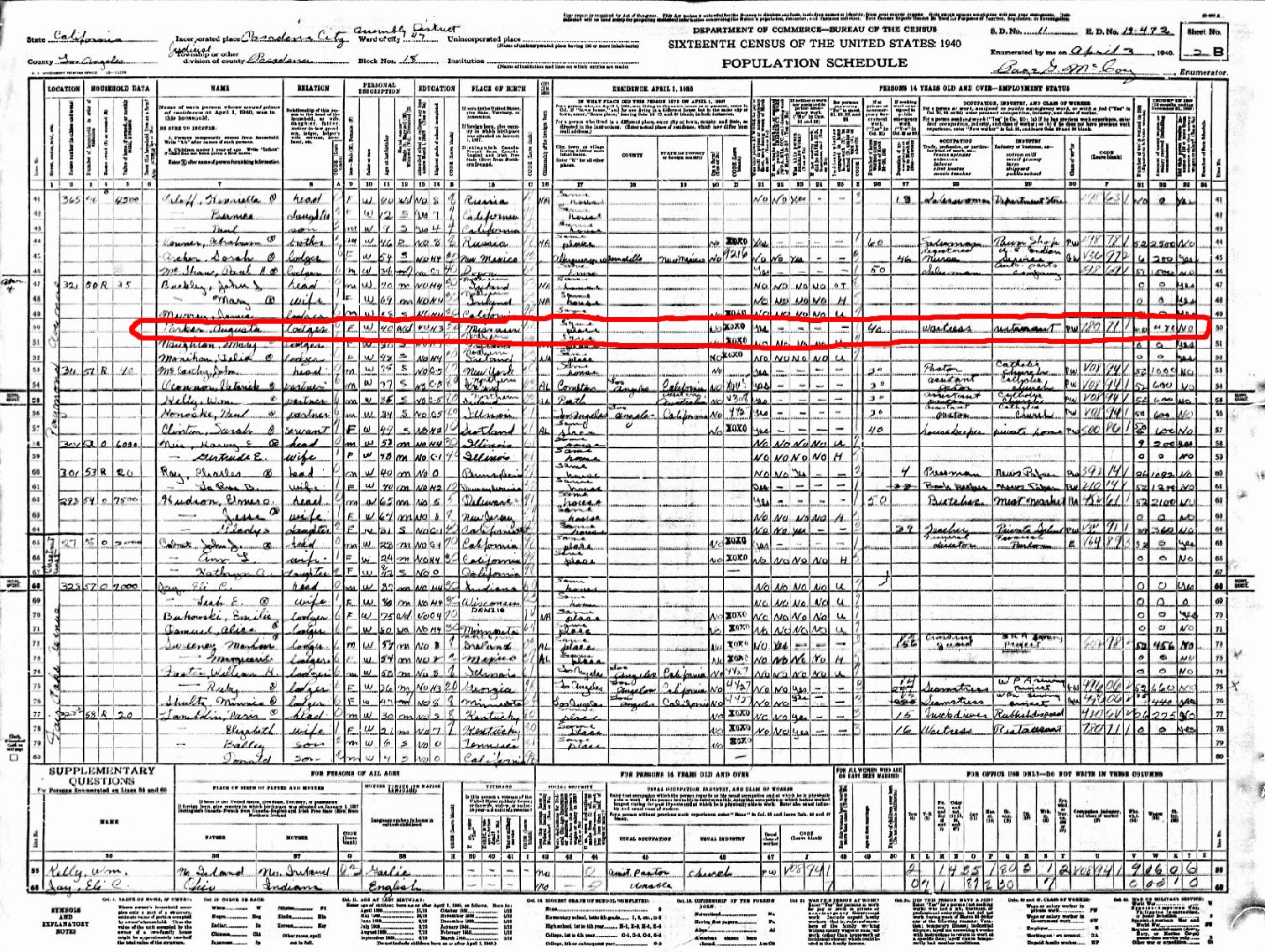 1940 United States census, Pasadena, Los Angeles, California, population schedule, Assembly District 47, enumeration district 19-472, sheet 2B.
According to this census record, Augusta Parker was 40 years old. Her date of birth was 29 January 1881, so she was actually 59 years old - nearly twenty years younger than the record stated! Her place of birth is incorrect as well; she was born in Germany, not Missouri, although she came to Missouri when she was two years old.