My great-grandmother Paulina Gersbacher (Pauline Gerspacher) was born on 13 August 1876 in Niederwihl, Waldshut, Baden, Germany. She was the daughter of
John (Johann) Gersbacher
and
Kunigunde Dreier
. She came to the United States in 1883 with her mother and siblings; they sailed from Bremen, Germany on the Braunschweig and arrived in Baltimore, Maryland on 26 July 1883. They then went to St. Louis, Missouri and joined her father, who had left Germany earlier.
Paulina's older brother Fridolin died on 30 May 1892, and her mother died on 6 January 1893. Her father then abandoned the family. Paulina, the oldest living child, was only 16 years old. She began working as a servant. Her sister Gussie worked in a laundry, and her brother Joe went with Gussie. But there was no one else to take care of the youngest child, Ann. Paulina did her best to try to take care of Ann. She had to resort to hiding Ann in her room and sneaking food up to her. Eventually, she was caught and was fired from her job. She then began working for A. W. and Adele Schulenberg. Ann went to live with an old woman in a wheel chair. Paulina visited Ann every week on her day off, but because the old woman stayed in the room with Ann and Paulina, it took Paulina some time to find out that the woman often hit Ann with her cane.
The Schulenberg's milkman tried to talk Paulina into going out, but she was turned off to the idea of men and marriage because of her father. Eventually the milkman brought John Schneider to meet Paulina. She could not believe that a man could be so nice. They were married on 23 July 1902 at Sts.Peter and Paul Catholic Church in St. Louis.
Their first child,
Christina Maria
, was born on 20 April 1903. Their only son, Carl Joseph, was born on 2 June 1905. Sadly, Christina died of meningitis on 27 April 1909. Their daughter
Margaret Ann
, my maternal grandmother, was born on 16 March 1911. Their youngest child, Paula Christina, was born on 27 January 1913.
After her father died on 8 February 1914, Paulina went to the funeral home to make the funeral arrangements for him, even though he had treated the family so badly. She and her husband are probably the ones that had the tombstone erected on the Gersbacher family plot at Sts. Peter and Paul Cemetery. When Paulina's sister-in-law
Marie (Schneider) Illig
was sick with influenza in 1918, Paulina brought food to her when others were afraid to go anywhere near her.
Paulina died on 1 December 1966. She was buried in Sts. Peter and Paul Cemetery in St. Louis.
The information about Paulina's life after her mother died and before her marriage was obtained from a letter that my grandmother Margaret Ann (Schneider) Boe wrote to her youngest son in 1976.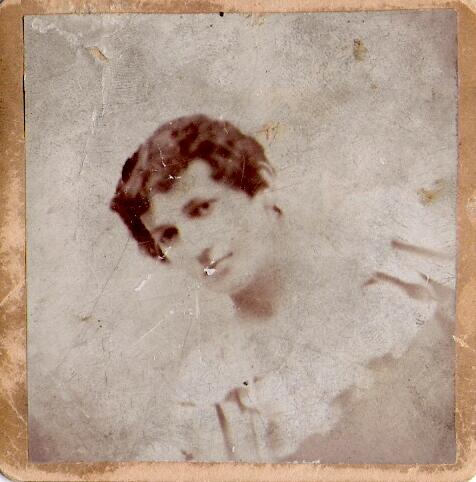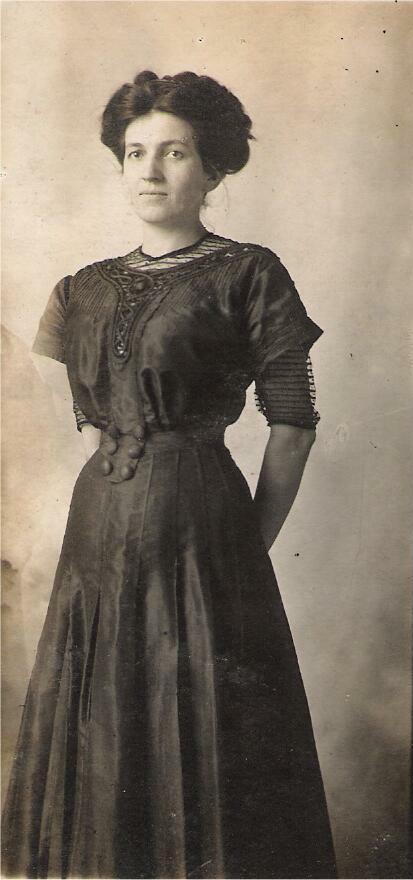 Paulina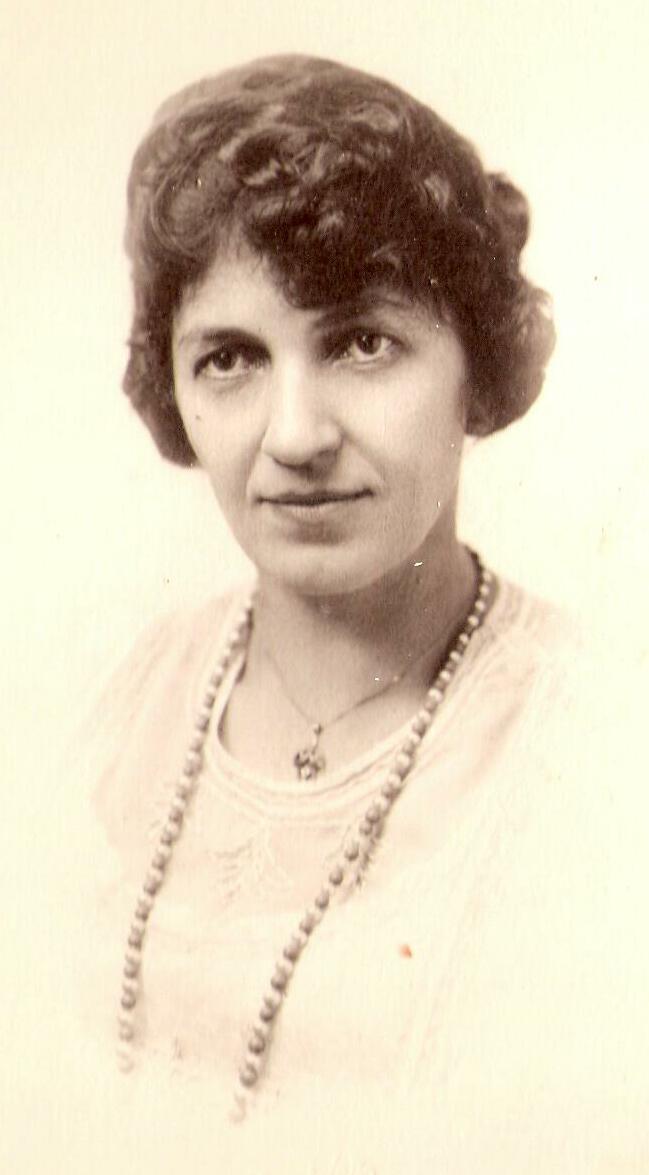 Paulina, 1918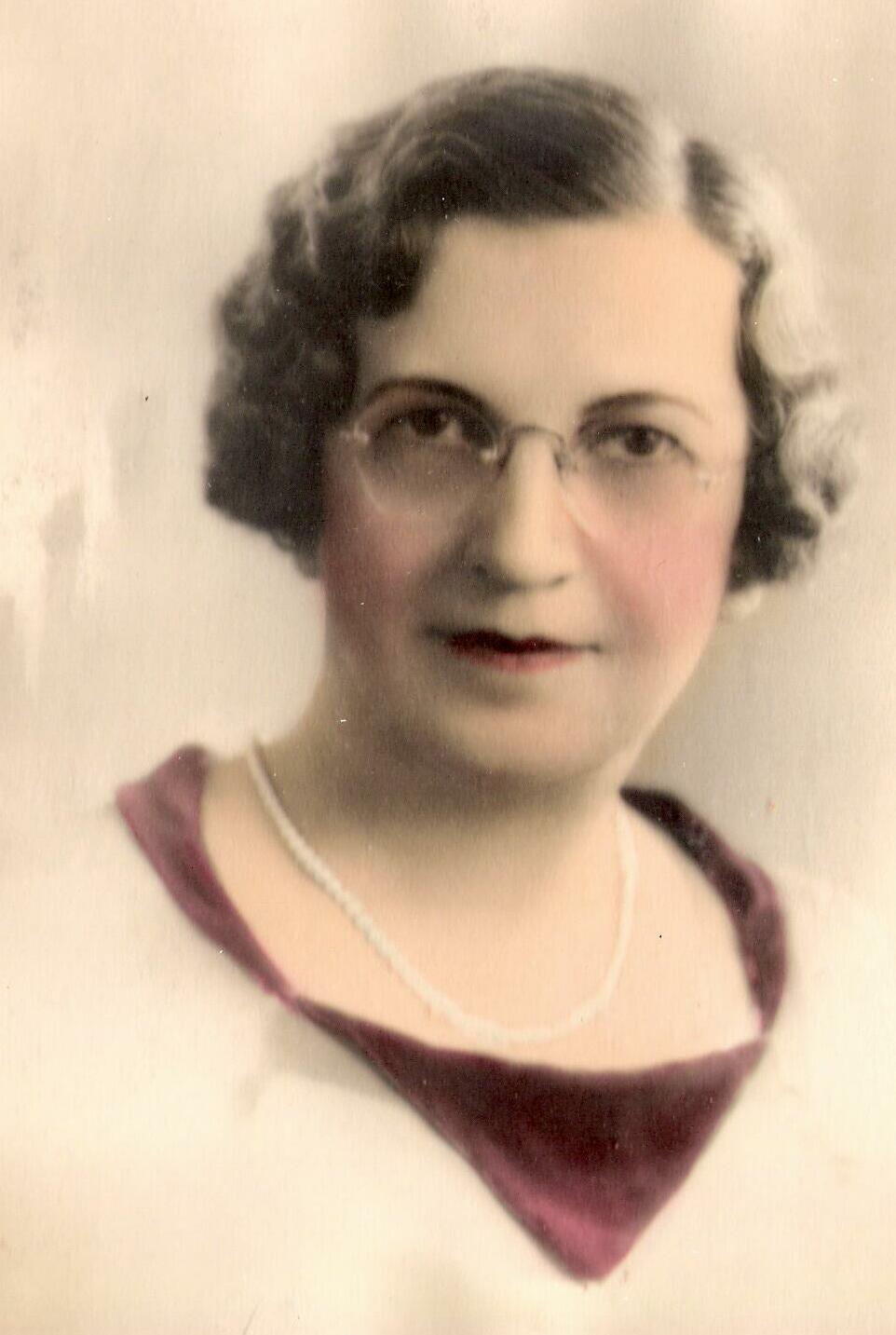 Paulina, 1936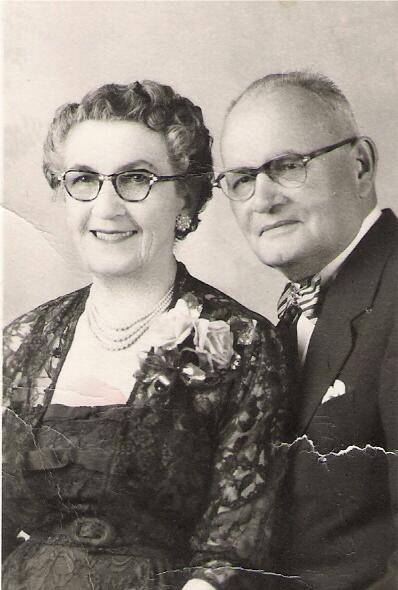 Paulina and John Schneider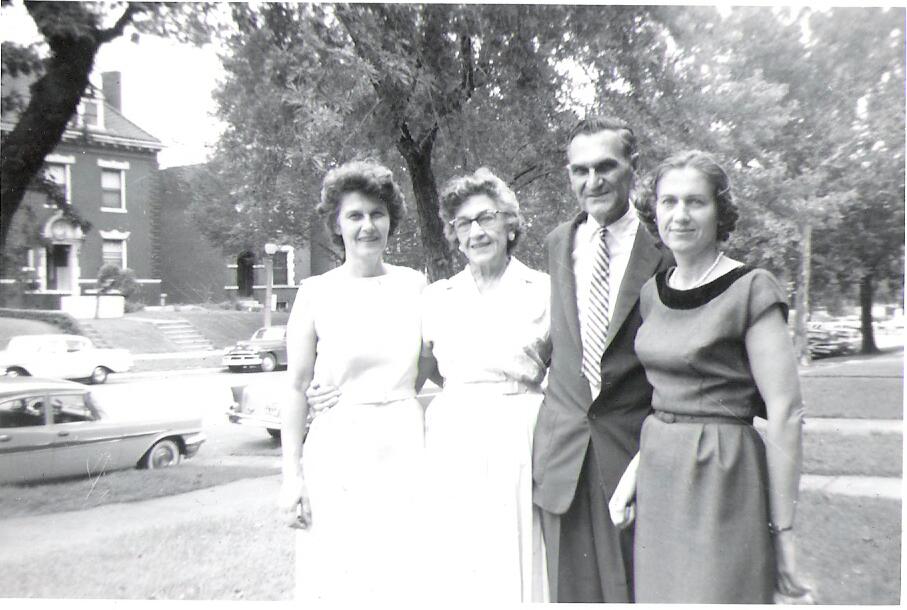 Paulina with her children Margaret, Carl, and Paula Schneider on her 85th birthday, 13 August 1961