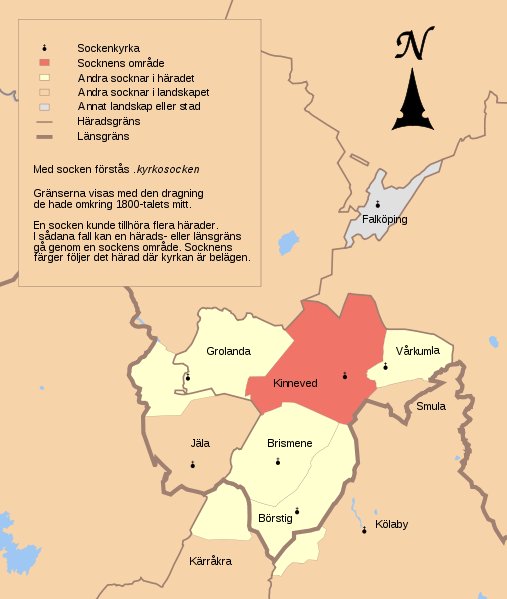 Map showing the borders of the civil parish of Kinneved in the hundred of Frökind, Skaraborg County, Västergötland Region of Sweden, circa 1850-1900. Derivative work by Edaen, combining GS Borås.svg, GS_Skara.svg, GS_Ulricehamn.svg, and GS Vänersborg.svg [CC-BY-SA-3.0 (http://creativecommons.org/licenses/by-sa/3.0)]. Available from Wikimedia Commons.
This map shows Kinneved and the surrounding towns in the hundred of Frökind, in the former
Skaraborg
County in the province of Västergötland, Sweden. In 1997, the counties of Skaraborg, Gothenburg and Bohus, and Älvsborg were merged to form
Västra Götaland
.
My great-great-grandfather Charles John (Carl Johan) Dahlquist and his parents Johannes Christiansson and Maria Christina Jonsdotter were born in Kinneved.