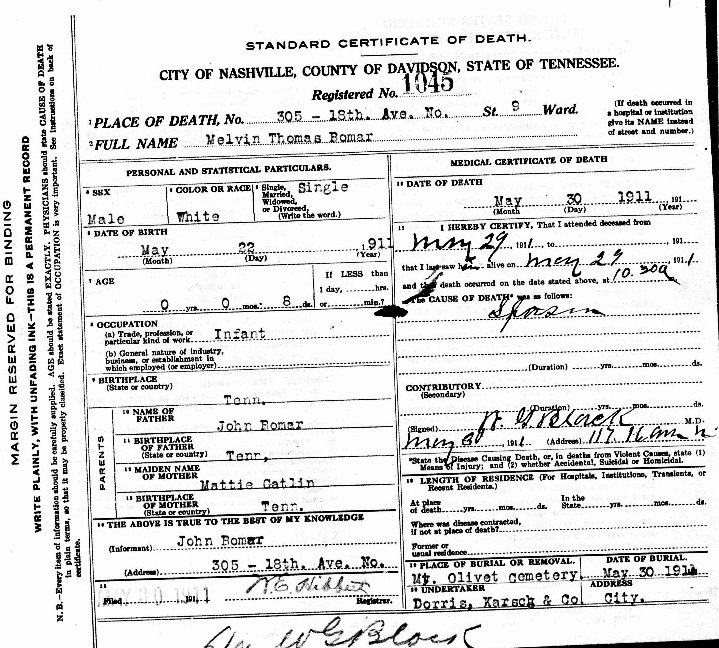 Tennessee Death Records, 1908-1959. Nashville, Tennessee: Tennessee State Library and Archives. Roll #: M-15. Death certificate no. 1045, Melvin Thomas Bomar. 30 May 1911.
Mattie Gertrude Gatlin, the daughter of my 3rd-great-grandparents William Dow Gatlin and Mary Nevins, and her husband John B. Bomar had another child who died young. Their son Melvin Thomas Bomar was born on 22 May 1911 and died 8 days later, on 30 May 1911 in Nashville, Tennessee. Like his brother Alfred Joseph Bomar, he died of spasms. H
e was buried in Mount Olivet Cemetery in Nashville.