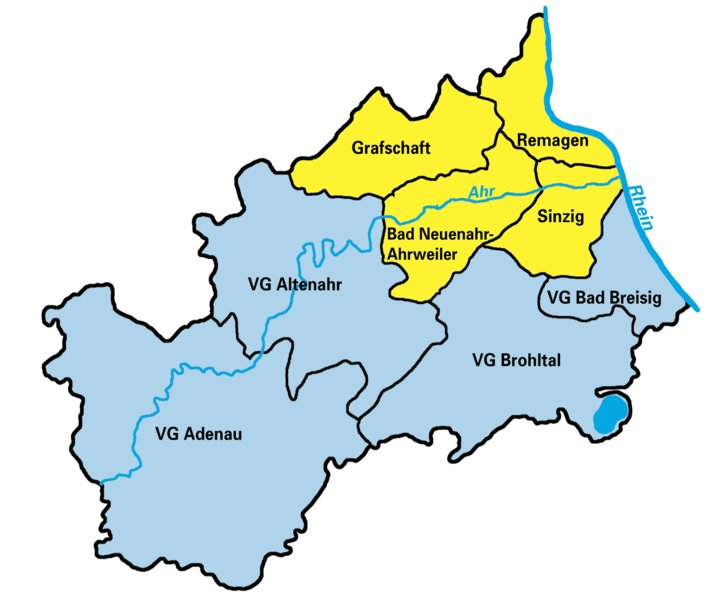 Map of the rural district Landkreis Ahrweiler, Rhineland-Palatinate with collective municipalities (Verbandsgemeinden). By Sozi (Own work) [Public domain], 30 January 2007. Available from Wikimedia Commons.
This map shows Kreis Ahrweiler in Rhineland-Palatinate (Rheinland-Pfalz), Germany. The district consists of the towns of Bad Neuenahr-Ahrweiler, Remagen, and Sinzig, the free municipality of Grafschaft, and the Verbandsgemeinden (collective municipalities) of Adenau, Altenahr, Bad Breisig, and Brohltal.
My Schneider ancestors lived in Remagen.