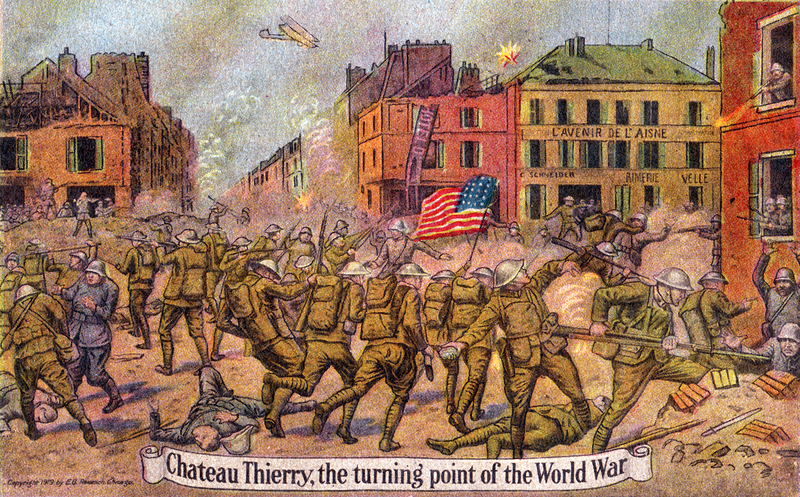 "Chateau Thierry, the turning point of the World War". Postcard depicting the World War I Battle of Château-Thierry. Postcard published by E.B.Remenson, Chicago, 1919. Public domain. Available from Wikimedia Commons.
My first cousin three times removed
Ferdinand Constand Schneider
was killed in action on 15 July 1918 at the Battle of Château-Thierry (Aisne, Picardy, France) during World War I. I am posting this image in his memory.