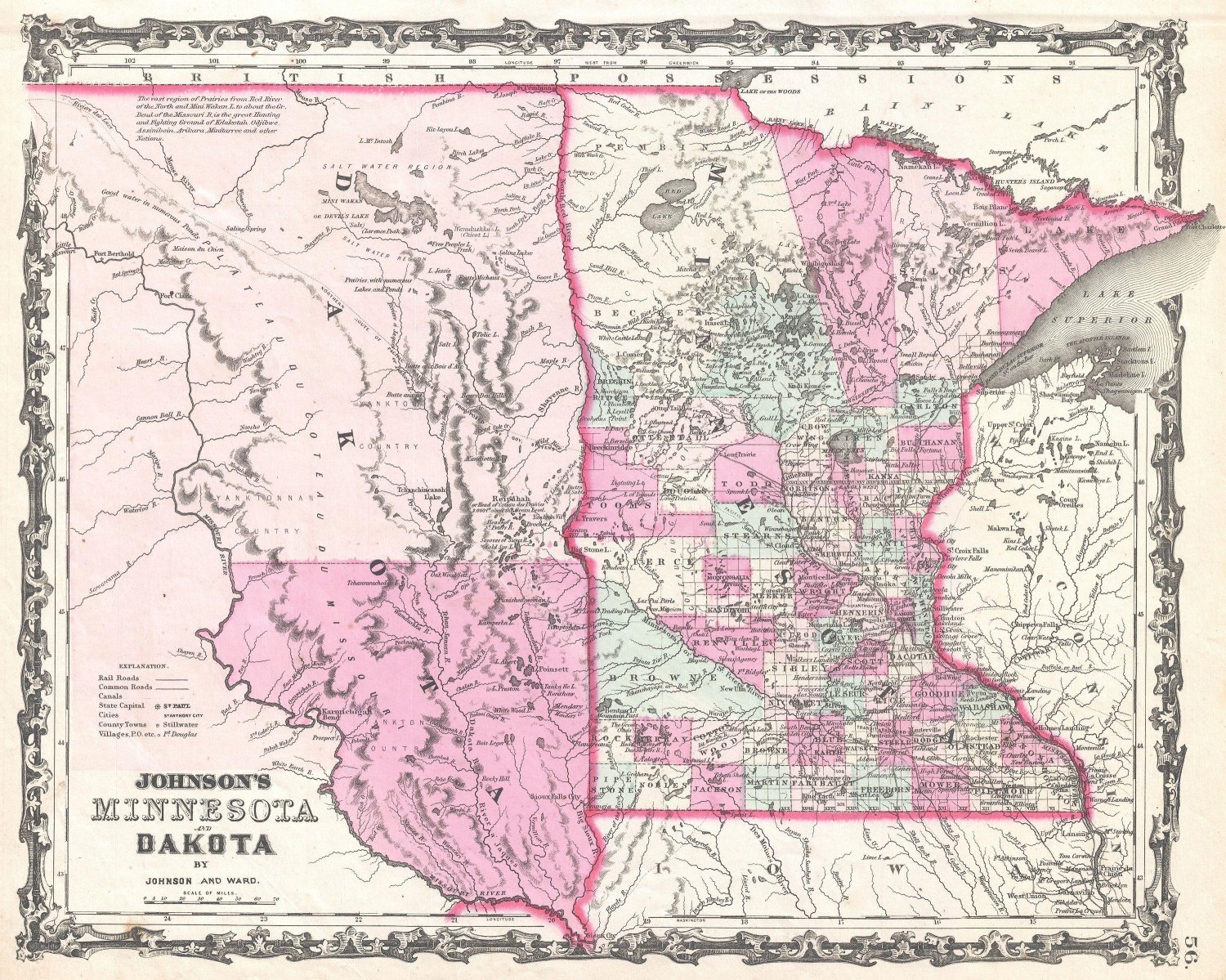 Johnson's Minnesota and Dakota.

Johnson, A. J., Johnson's New Illustrated (Steel Plate) Family Atlas with Descriptions, Geographical, Statistical, and Historical. A. J. Johnson & Ward, 1862. Public domain. Available from Wikimedia Commons.
This map shows Minnesota and the Dakota Territory in 1862. Just a few years later, in 1866 and 1867, my Boe and Halvorson-Otterholt ancestors left Norway and settled in Dodge County, Minnesota.