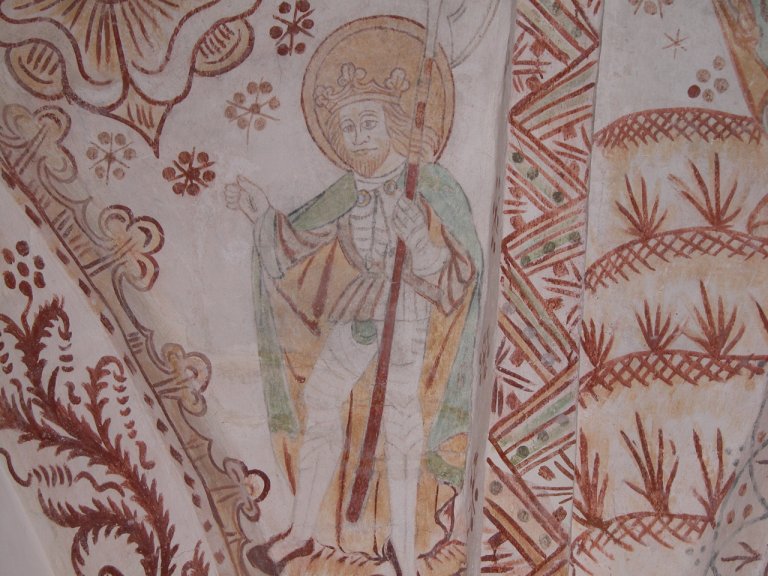 St. Olav. By Erik Christensen (Own work) [CC BY 3.0 (http://creativecommons.org/licenses/by/3.0)]. Available from Wikimedia Commons.
July 29 is Olsok, the feast day of St. Olav. It commemorates the death of King Olav Haraldsson of Norway at the Battle of Stiklestad in 1030.
Olsok was a major feast day in the Nordic countries until the Protestant Reformation. It is recognized as a feast day by the Roman Catholic Church in Norway. The Lutheran Church of Norway recognizes Olsok in
Nidaros Cathedral
in Trondheim. Every year around Olsok, the St. Olav Festival is held in Trondheim. A service is held in Nidaros Cathedral at the beginning of the night, and there are prayers every hour. Entertainment and activities are provided at the Historical Market, and handicrafts are sold at stalls.
In the Faroe Islands, July 29 is Ólavsøka, a cultural and sports festival in honor of St. Olav's Day. The festival includes parades, music, Faroese chain dancing, rowing games, communal sports activities, sports competitions, and speeches.
References
Historical Market - Olavsfestdagene
Olavsfestdagene
Olsok
Olsok: a Nordic celebration across beliefs and borders
Ólavsøka
St. Olav's Day