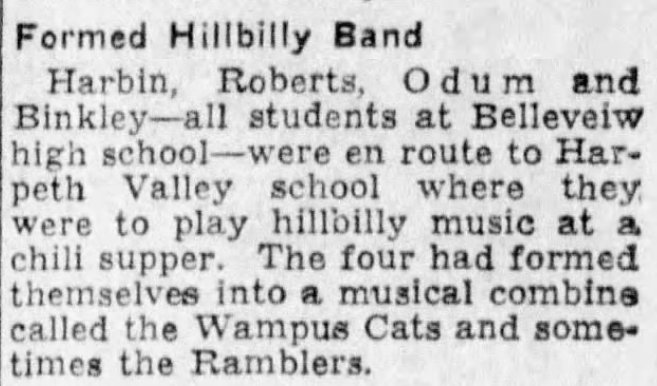 Nashville Tennessean, 19 February 1956, page 1
My second cousin twice removed Hugh Allen Binkley played in a hillbilly band with Wayne Harbin, Bubba Roberts, and Kenneth Odum. They called themselves the Wampus Cats, and sometimes called themselves the Ramblers. They were going to perform at a chili supper at Harpeth Valley School on 18 February 1956, but their car went off the bridge over the Big Harpeth River in Davidson County, Tennessee. Hugh Binkley and Kenneth Odum did not survive.
Source: Belleview Boys Feared Drowned.
Nashville Tennessean
, 19 February 1956, pages 1, 6.