Jane Mapplebeck, the father of my
great-grandmother
's stepfather/adoptive father
James Mapplebeck
and probably the only grandparent that my great-grandmother ever knew, died on
24 August 1909 in Glassboro, Gloucester County, New Jersey.
According to her death certificate, her parents were James Bass and Isabella Bowie. However, there are question marks after both names, so they may not be accurate.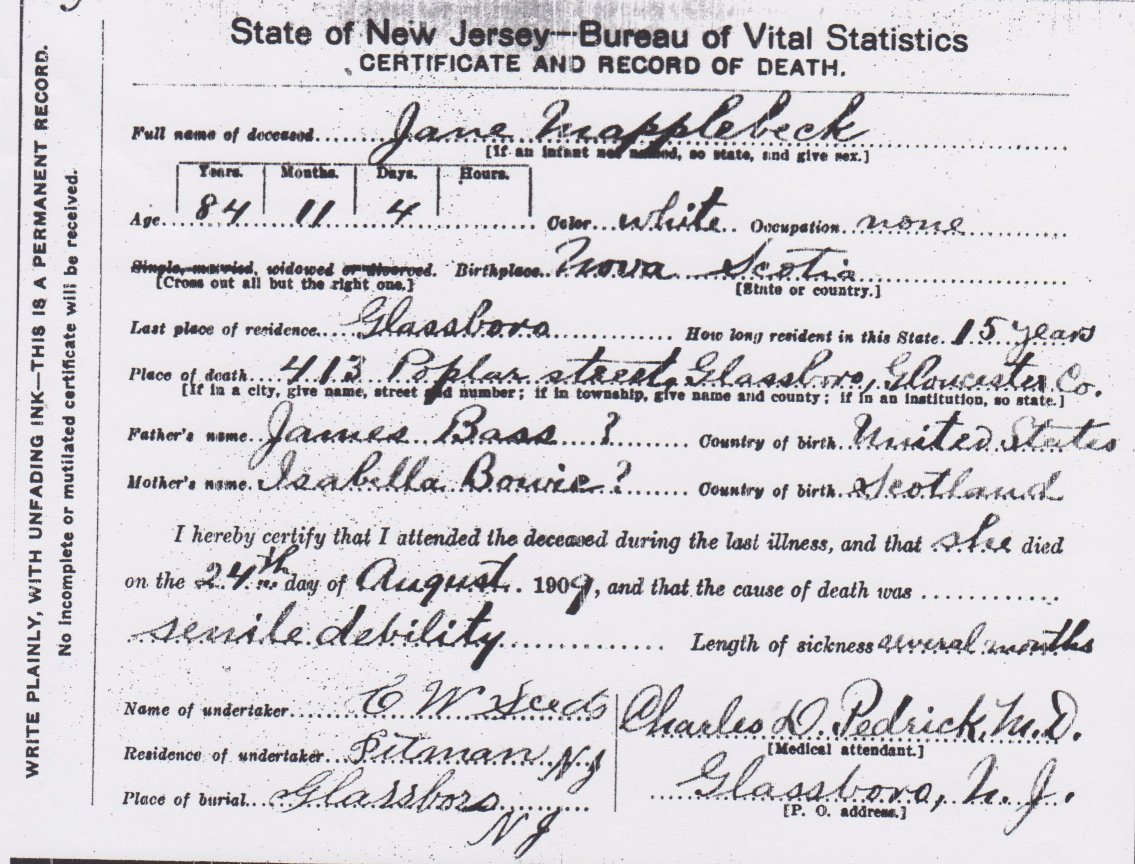 New Jersey. Bureau of Vital Statistics. Death certificate, Jane Mapplebeck, 1909. New Jersey State Archives.
According to the death certificate and the 1871 Census of Canada, Jane was born in Nova Scotia. The death certificate states that her father was born in the United States. Considering the time period and migration pattern, I suspect that he may have been a Loyalist.
Jane's daughter Sarah died in 1920. On Sarah's death certificate, the maiden name of her mother does not look like Bass. I am not sure what it says; the name is difficult to read.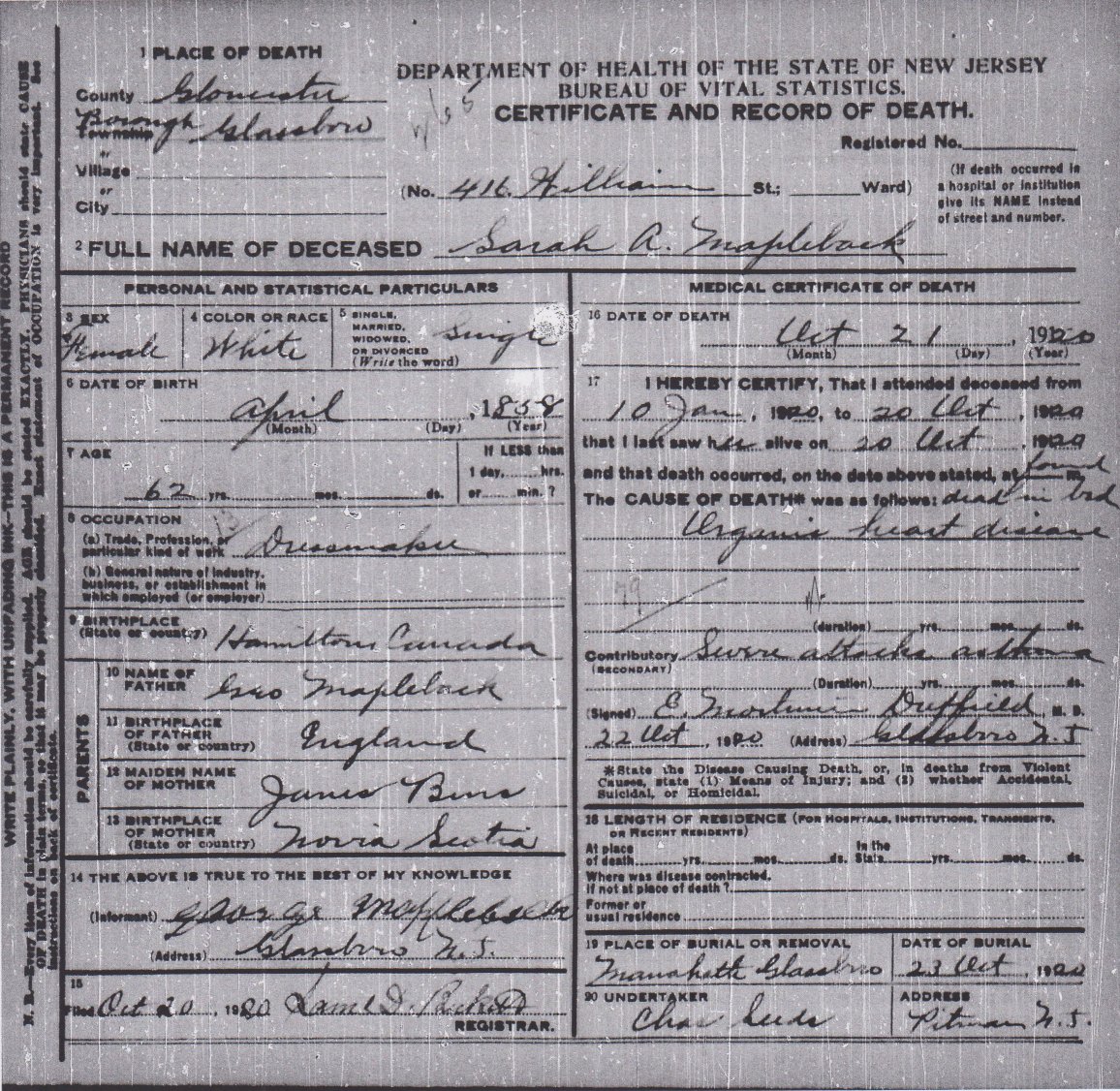 New Jersey. Department of Health. Bureau of Vital Statistics. Death certificate, Sarah A. Mapleback, 1920. New Jersey State Archives.

Closeup of mother's maiden name
My 3rd-great-grandfather
John Bennet Winters
(the father of
Catherine Elizabeth Winters
, who married James Mapplebeck) was married to
Elizabeth Buise
, and the "mystery person" in the Winters family Bible,
Margaret McGillivray
, had a son named
Charles Buise
(also known as Charles Bews). I have wondered if there is an additional connection between the Buise/Bews family and my family. When I saw Sarah Mapleback's death certificate, I wondered if Jane's maiden name could be Buise or Bews, but I am not sure that is what the death certificate says.
The death certificates of Jane's sons James and George do not name her parents. I have not found a record of her marriage to George Mapplebeck. I have not identified any of Jane's relatives except her three children.