My
great-grandfather
's sister's husband
Anthony Leo "Andy" Wegman
worked with his father Herman J. Wegman and his brother John P. Wegman in the family grocery business, Wegman & Sons. The store was located at 3326 Shenandoah Ave., St. Louis, Missouri.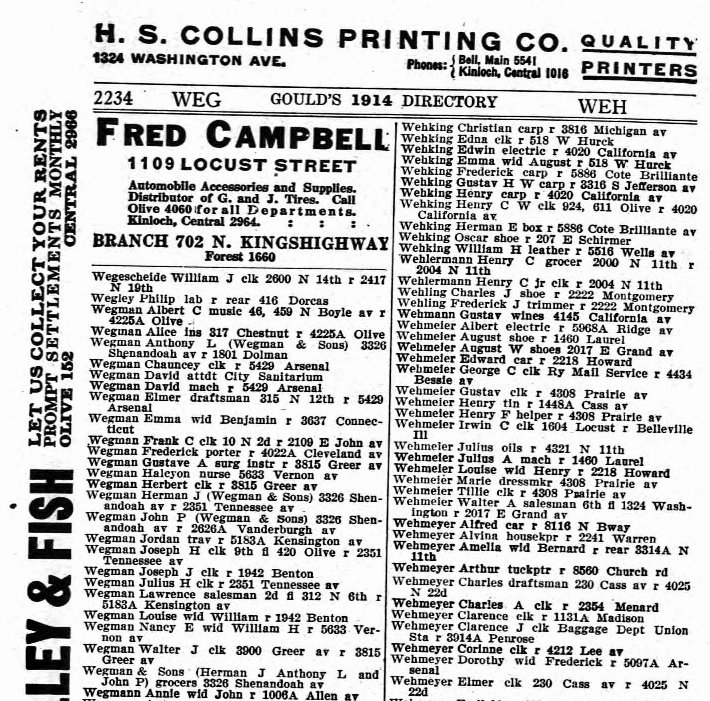 Gould's St. Louis City Directory 1914, page 2234. Ancestry.com. U.S. City Directories, 1822-1989 [database on-line]. Provo, UT, USA: Ancestry.com Operations, Inc., 2011.
One of the products that they sold was India tea.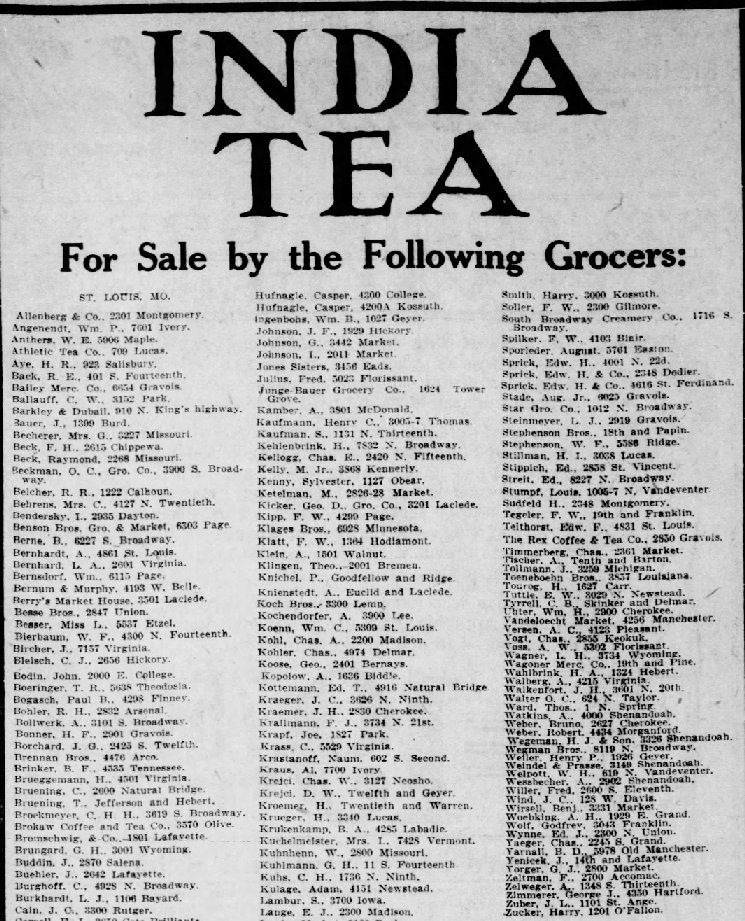 St. Louis Post-Dispatch, 9 October 1912, page 9
The store also carried Troco Nut Butter.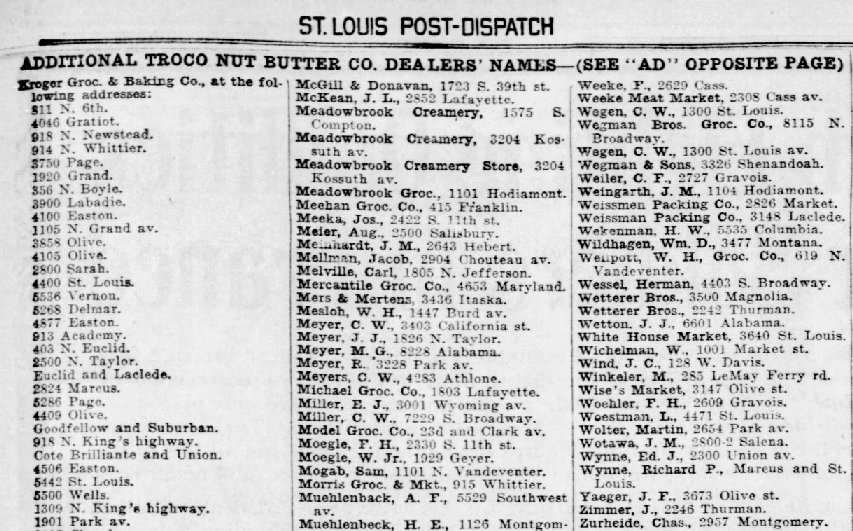 St. Louis Post-Dispatch, 21 June 1918, page 11