On 25 January 1893,
Charles Buise
(the son of
Margaret McGillivray
, the "mystery woman" in the Winters family Bible) was responsible for a triple shooting in Butte, Montana. When Charles was away on a visit to Montreal, Canada, his wife, an actress known as Lillie Hampton, had run off with another actor, Waldo Whipple. The two actors had traveled from Spokane, Washington to Butte, Montana, where they were performing at the Theater Comique. Charles Buise tracked them down and went to their residence on West Mercury Street. He shot his wife in the arm. He shot Waldo Whipple in the chest, and the bullets entered his right lung. He then put the gun in his mouth, pulled the trigger, and committed suicide.
The tragedy was reported in many newspapers throughout the United States, with varying degrees of accuracy. Some of the reporters believed that Charles Buise was a stranger to the couple, and that the actors were married to each other; one believed that Buise must have been crazy. Some newspapers reported that Waldo Whipple would live; others reported that he could not live, or that he had died. Whipple survived the shooting and continued to perform as an actor.
Charles Buise's death certificate reports that he died on 28 January 1983. However, many reports of the incident were published on 26-27 January 1893. Perhaps the certificate was filled out a few days later and the wrong date was written down.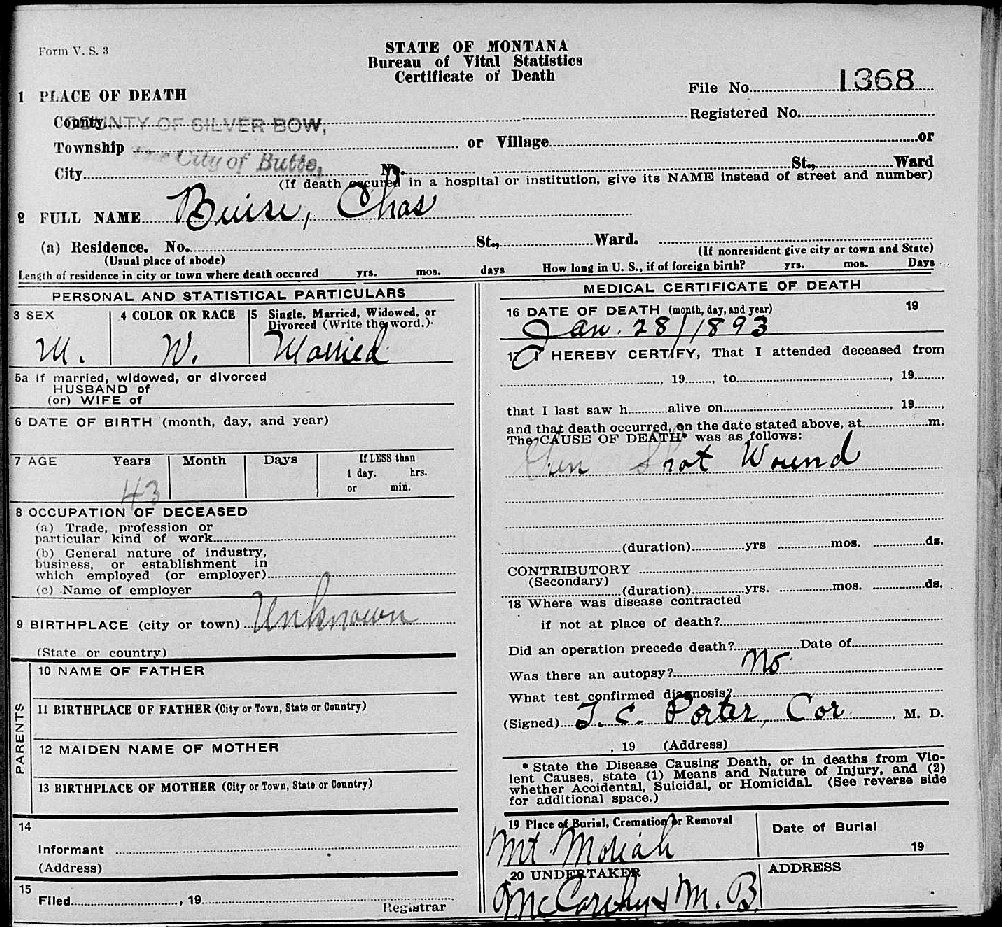 Certificate of death, Chas Buise. 28 January 1893. State of Montana, Bureau of Vital Statistics. Available from Montana, County Births and Deaths, 1840-2004. FamilySearch.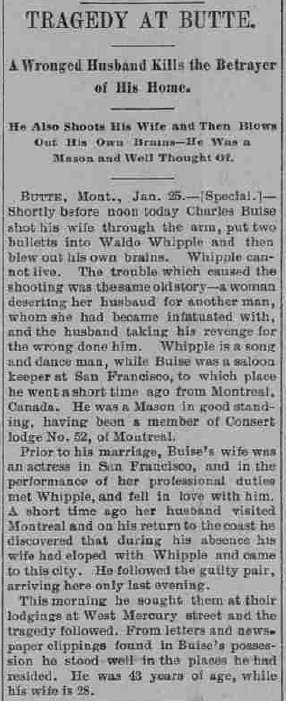 Salt Lake Herald, 26 January 1893, page 1

San Francisco Chronicle, 26 January 1893, page 4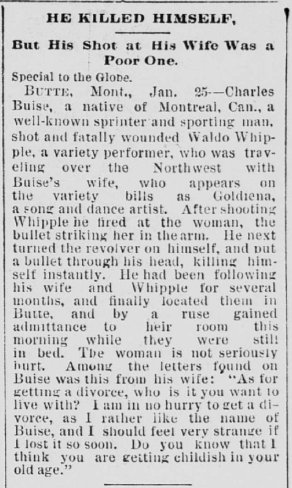 St. Paul Daily Globe, 26 January 1893, page 8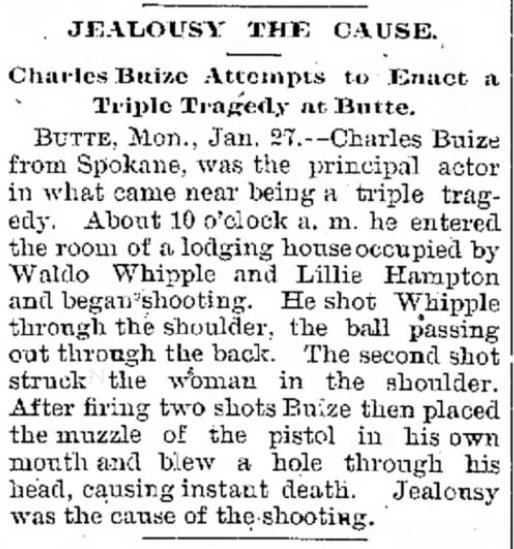 Daily Plainsman (Huron, SD), 27 January 1893, page 2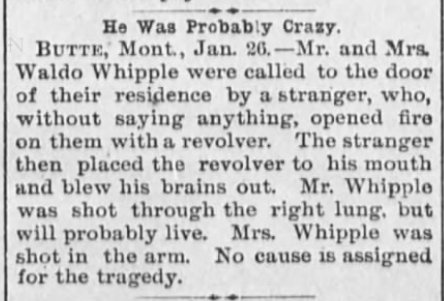 Ohio Democrat, 4 February 1893, page 3