Since this week's 52 Ancestors theme is free (pick your own theme), I have chosen the theme Movember. The
Movember Foundation
was founded in 2003. Each November, men grow moustaches to raise awareness of men's health issues such as prostate cancer, testicular cancer, poor mental health, and physical inactivity. My 2nd-great-grandfather Carl Joseph Schneider had an impressive moustache, so it is fitting to feature him during Movember.
Carl Joseph Schneider was born on
22 January 1855
in Erpel, Neuwied, Rheinland-Pfalz, Germany. He was the son of Johann Wilhelm Schneider and Anna Sibylle Lindlohr. He was only seven years old when his mother died on 2 April 1862. His father remarried less than a year later, to Adelheid Noll. Carl was sixteen when his father died on 13 November 1871.
On 31 January 1878, Carl married Christina Nagel in Bonn, Germany. The couple settled in Carl's father's hometown of
Remagen, Ahrweiler, Rheinland-Pfalz, Germany

.
Christina's father and stepmother moved there as well.
Carl worked as a tailor in Remagen.
Carl and Christina had seven children: my great-grandfather Johann, later known as John (born
6 December 1878
in Remagen); Johann Wilhelm (born
5 July 1882 in Remagen, died
17 August 1882

in Remagen);

Johann Wilhelm, later known as William J. (born
8 December 1883
in Remagen); Carl J. (born
17 March 1885 in Remagen); Rudolph (born
21 September 1886 in Remagen); Anna Maria (born
25 November 1888
in Remagen); and Maria, later known as Marie, (born
11 April 1890
in Remagen).
I am not sure when Carl first grew a moustache, but he had one when my great-grandfather was a young boy.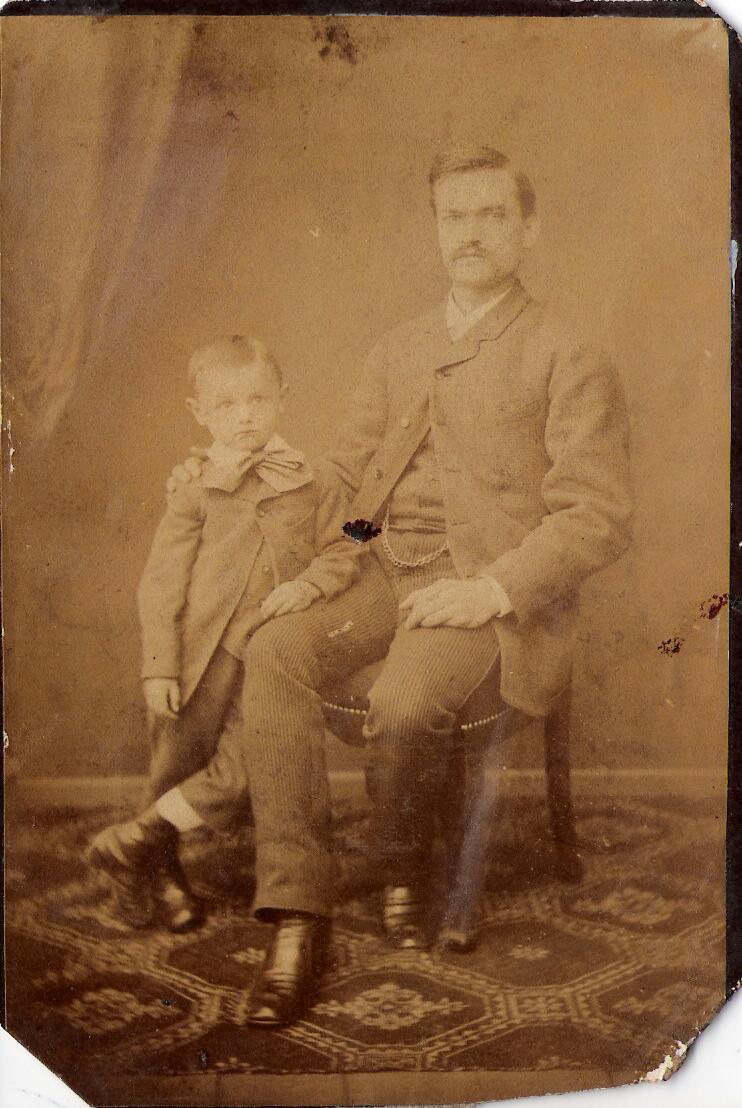 Johann (John) and Carl Joseph Schneider
As time passed, Carl's moustache grew bigger and fuller.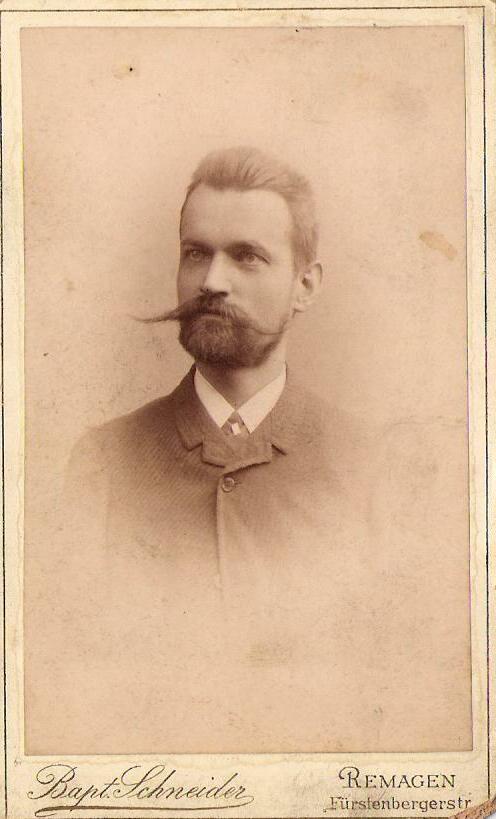 Photo by Bapt. Schneider Photogr. Atelier, Fürstenbergerstrasse, Remagen, Rhein-Erft, Rheinland-Pfalz, Germany
Carl, Christina, and their children left Remagen in 1892 and immigrated to St. Louis, Missouri, where Carl's
brother
Johann Wilhelm (John William) was living. Carl continued to work as a tailor. He also continued to sport a moustache.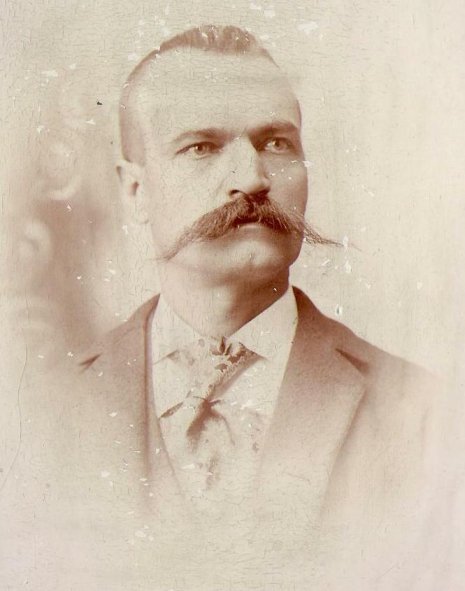 Photo by Pietz, 1630 Franklin Ave., St. Louis, Missouri
Carl took a
trip back to Germany
in 1900. He knew that he was dying of cancer, and he visited with friends and relatives there one last time. He died of stomach cancer on 5 November 1901 in St. Louis, Missouri and was
buried
in
Sts. Peter & Paul Catholic Cemetery in St. Louis, Missouri, in Section 035, Lot 0160.