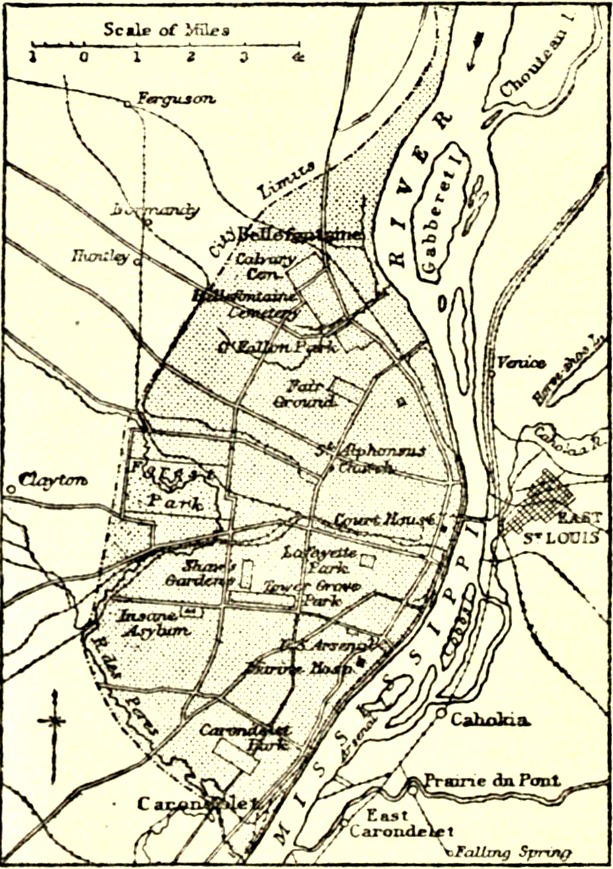 St. Louis, Missouri, and environs. Encyclopædia Britannica (9th ed.), v. 21, 1886, p. 184. Available from Wikimedia Commons.
This 1886 map shows some of the locations in St. Louis, Missouri (such as the court house,
Bellefontaine Cemetery
, parks, and the insane asylum), as well as some of the surrounding areas.