I recently found the following notice in the 27 November 1822 issue of the
Nashville Whig
: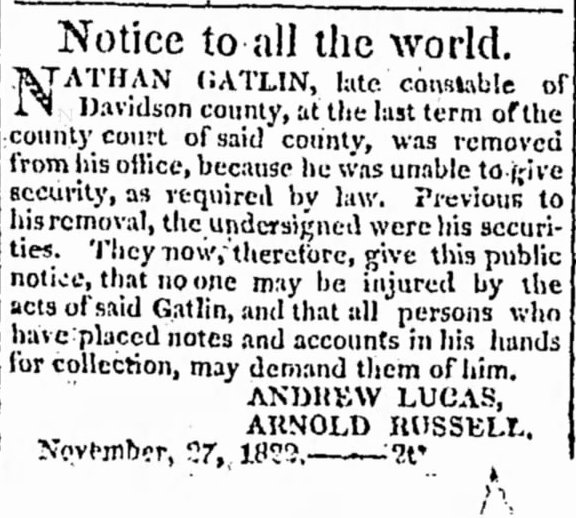 Nashville Whig, 27 November 1822, page 3
I had not known that my 5th-great-grandfather Nathan Gatlin was a constable. Clearly something had happened to him in 1822. Why couldn't he give security? What acts of his might injure others?
The Andrew Lucas who had been Nathan Gatlin's security was probably my 6th-great-grandfather
Andrew Lucas
, who was Nathan's father-in-law. He had a son who was also named Andrew Lucas, but that Andrew was only about 22 years old and had recently married. I do not know who Arnold Russell was.
This was a fascinating find! I will definitely need to do more research.