On 23 March 1902 in Nashville, Tennessee, four boys approached Ike Lytle, an African-American man. One of the boys shot at him three times. Lytle was not injured, but a dog was killed.
My great-grandfather
Henry Brown Gatlin
and Shirley Coles were charged with the shooting. According to Lytle, Henry Gatlin shot at him with Shirley Coles' gun.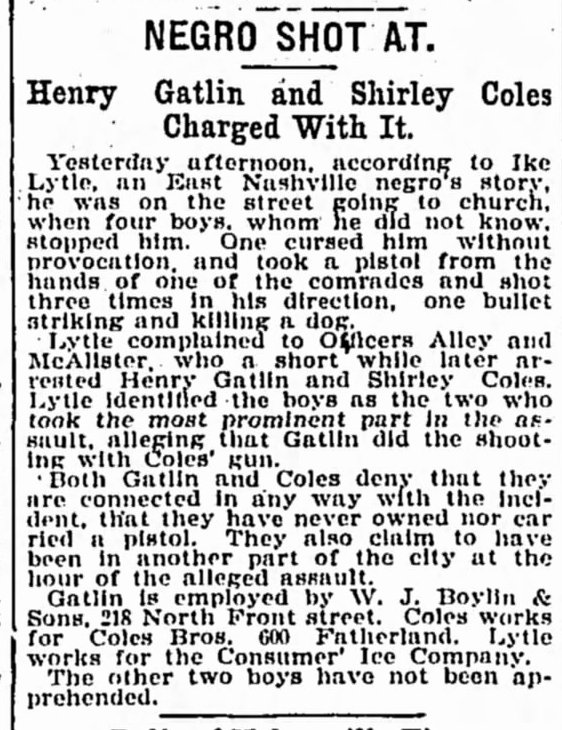 Nashville American, 24 March 1902, page 3