Five years ago today, my beloved
Sunshine
passed away. We were together for more than twenty years, since she was eight weeks old. She was the first cat that was all mine, rather than a family pet. I adopted her from the
Bergen County Animal Shelter
on 12 September 1990. She was my kitty soulmate.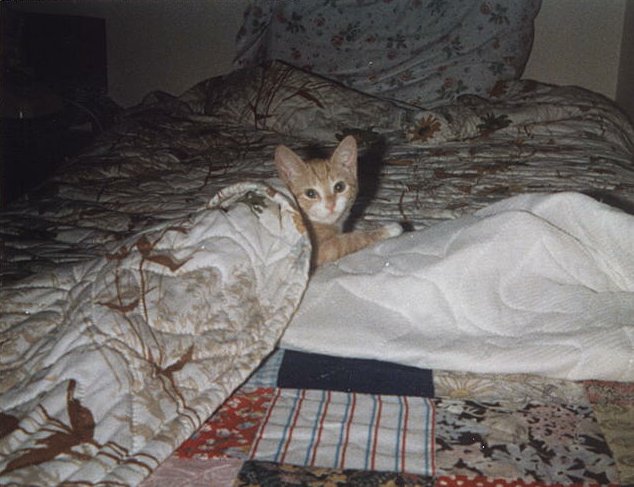 Baby Sunshine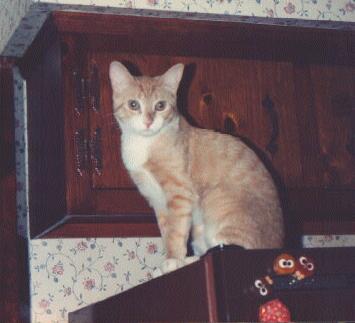 Sunshine as a young adult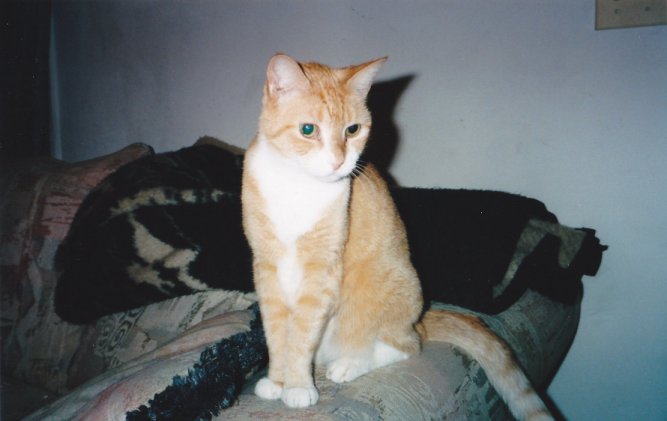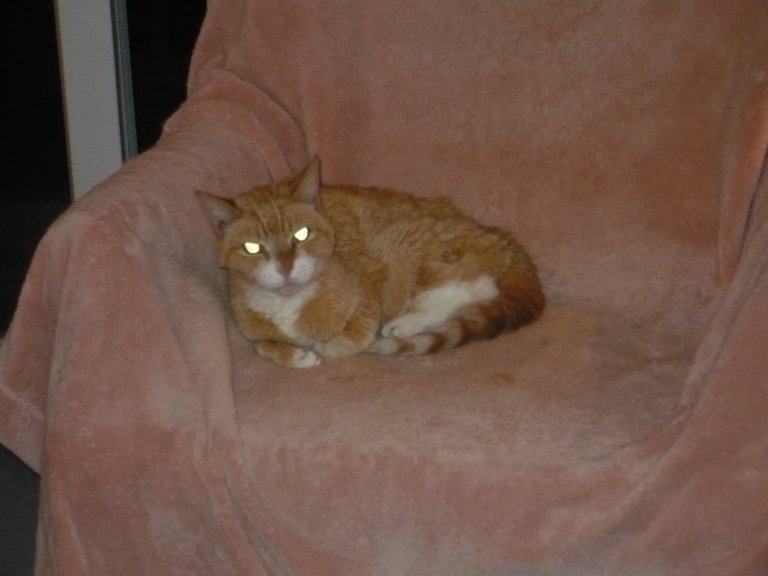 Last photo of Sunshine, 26 October 2010
Sunshine battled chronic renal failure for twenty-one months, but eventually lost the fight. She passed away at
Montville Animal Hospital
in Towaco, Morris County, New Jersey on 13 November 2010.
Sunshine is buried at
Abbey Glen Pet Memorial Park
in Lafayette, Sussex County, New Jersey, in Section 15, Hillside, Row D, Block 8, Lot B.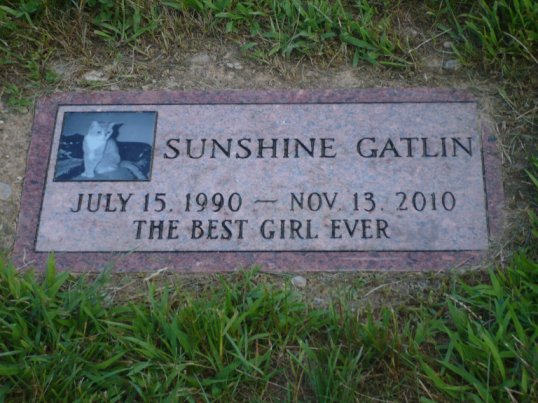 To me, she really was the best girl ever!