In May 1897, the Trocadero opened in Nashville, Tennessee. The theater catered to families; women and children could attend (although the women had to be escorted). High-class vaudeville artists performed at the Trocadero.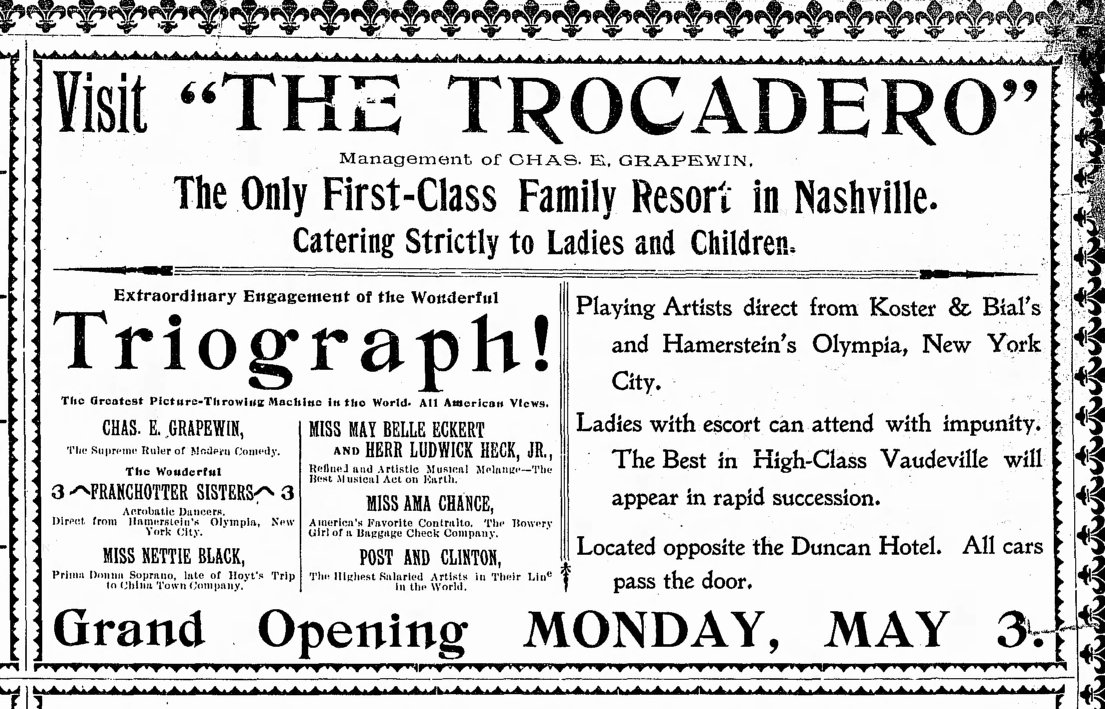 Nashville American, 1 May 1897, page 5
The opening performance on the night of 3 May 1897 was well attended, and the audience enjoyed the performance.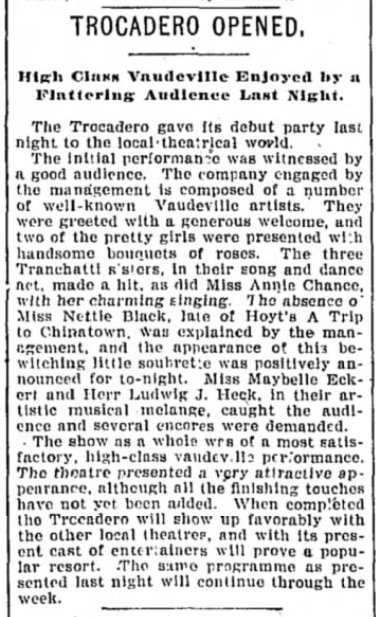 Nashville American, 4 May 1897, page 3
On the following night, 4 May 1897, things did not go as smoothly. While the lights were out, a shot was heard. The audience began to panic, thinking that a fight had broken out. However, there was no fight. My
2nd-great-grandmother
's half-brother
Tom Cox
was in attendance. He had been drinking whiskey, and in his drunken state, decided to fire his pistol in the theater! He was immediately kicked out by security. He was lucky that he was not arrested.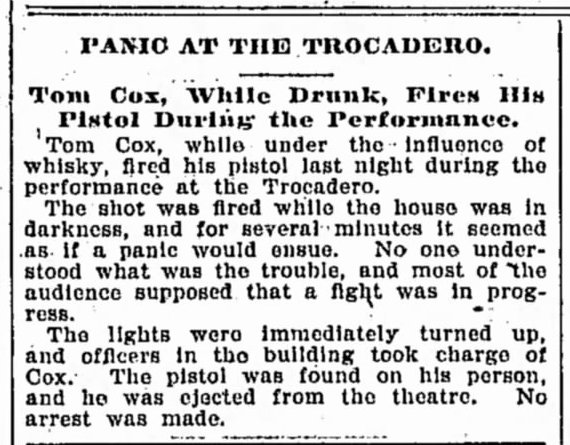 Nashville American, 5 May 1897, page 2