My 6th-great-grandfather Andrew Lucas was born on 5 October 1752 in Shepherdstown, Frederick County, Virginia (now Shepherdstown, Jefferson County, West Virginia). He was the son of
Edward Lucas
and Elizabeth Corn.
In 1780, he arrived in what is now Nashville, Tennessee on the
Donelson flotilla
.
Nancy Gower
was also on the Donelson flotilla; she became Andrew's wife.
Andrew was one of the signers of the
Cumberland Compact
, which established a constitutional government for the settlement. It was signed in May 1780.
Andrew was shot by Indians while hunting at Drake's Creek. Although he had been shot through the neck and mouth and was bleeding, he managed to crawl into some shrubbery.
On 30 July 1784, the Trustees of the Town of Nashville
granted
Lot 34 in the Town of Nashville to Andrew Lucas.
Andrew died in 1830. His will was recorded on 4 March 1830 in Davidson County, Tennessee. He left money to his daughters Lavina, Polly, Susan, and Sina. He left his wife Nancy the household and kitchen furniture, stock cattle, hogs, horses, and all the money that was due to him. After her death, anything remaining was to be sold, and they money was to be divided equally among his children. One of the witnesses to the will was his grandson Andrew Gatlin, the son of my 5th-great-grandparents Nathan Gatlin and Obedience Lucas.
The
estate inventory
of Andrew's son Andrew Lucas Jr. was recorded one day later.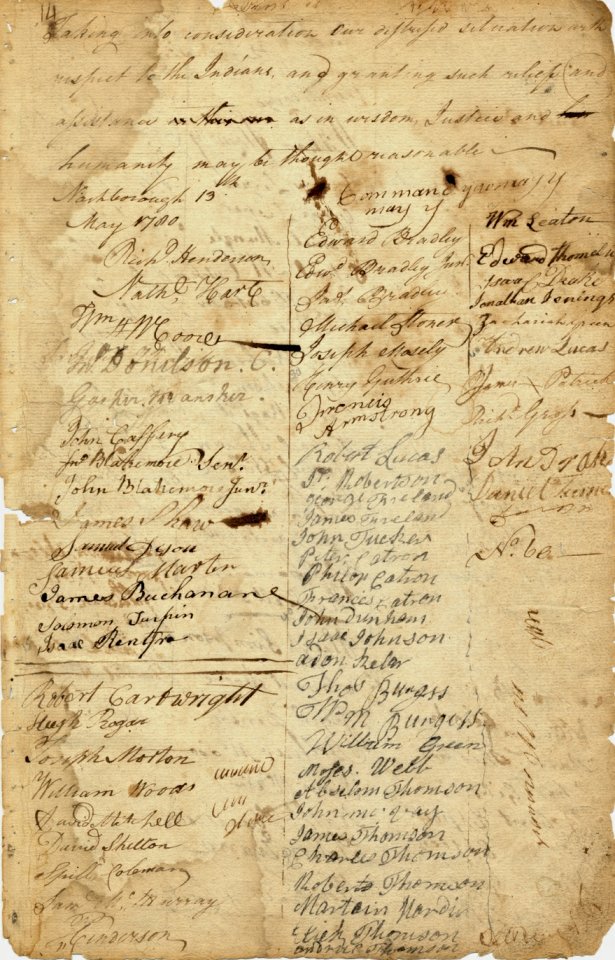 Cumberland Compact, original signers, page 1. Available from http://www.cumberlandpioneers.com/cc1.html. Andrew Lucas' signature is the sixth one in the third column.
One of the other signers was his half-brother Robert Lucas.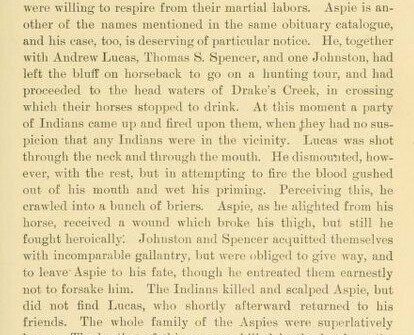 Haywood, John. The Civil and Political History of the State of Tennessee from its Earliest Settlement up to the Year 1796, Including the Boundaries of the State. Nashville, TN: Publishing House of the Methodist Episcopal Church, South, 1891. Page 223. Reprint of 1823 edition published by W. H. Haywood. Available from Internet Archive.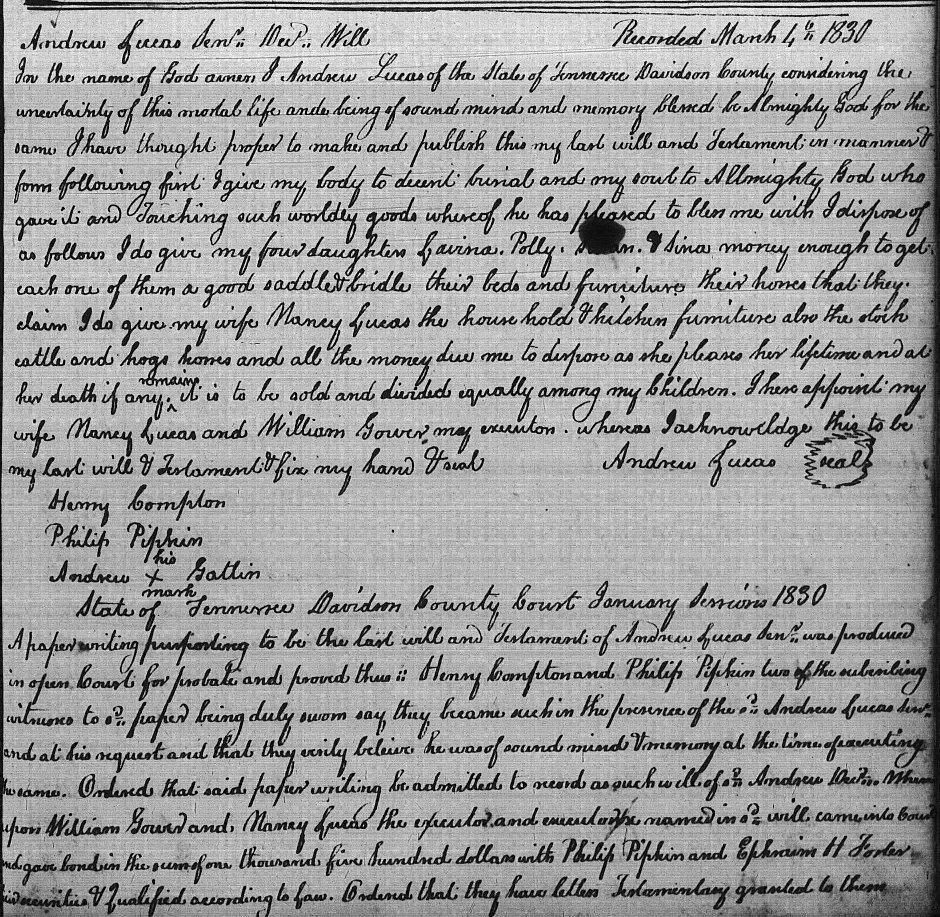 Andrew Lucas will, recorded 4 March 1830. Tennessee, Probate Court Books, 1795-1927. Davidson County. Wills, 1826-1832, Vol. 09. Image 211. Available from FamilySearch.