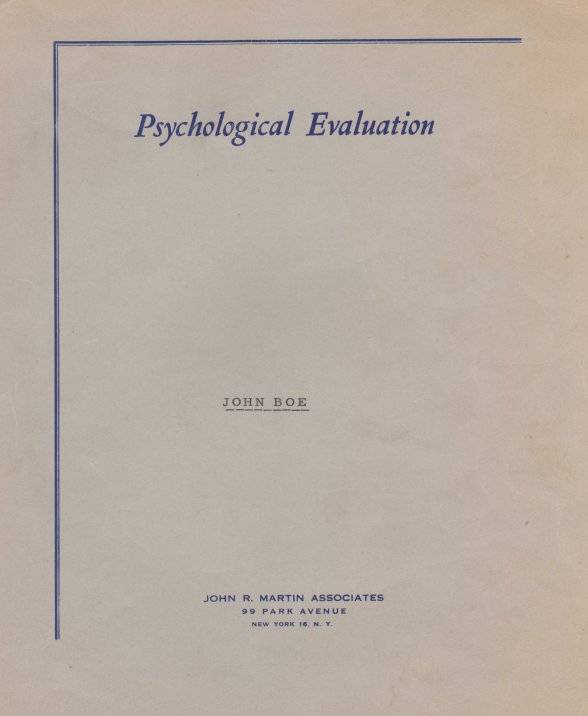 I have a psychological evaluation of my maternal grandfather
John Boe
, which was done on 12 June 1959 by Charles Roth, consulting psychologist for John R. Martin Associates,
a firm of psychological consultants to management
. My grandfather was Executive Vice President, P. F. Collier & Son, Crowell-Collier Publishing Co. The three-page evaluation consists of five sections and a summary, and is very positive. It is very interesting to read a psychologist's assessment of my grandfather. I saw some of myself in portions of the evaluation, which made me wonder if I inherited certain traits from my grandfather. In the summary, Dr. Roth stated "When psychological qualifications alone are considered, Mr. John Boe is functioning with very superior effectiveness in his present position." His employer apparently agreed; my grandfather eventually became Chairman of the Board and President of P. F. Collier.