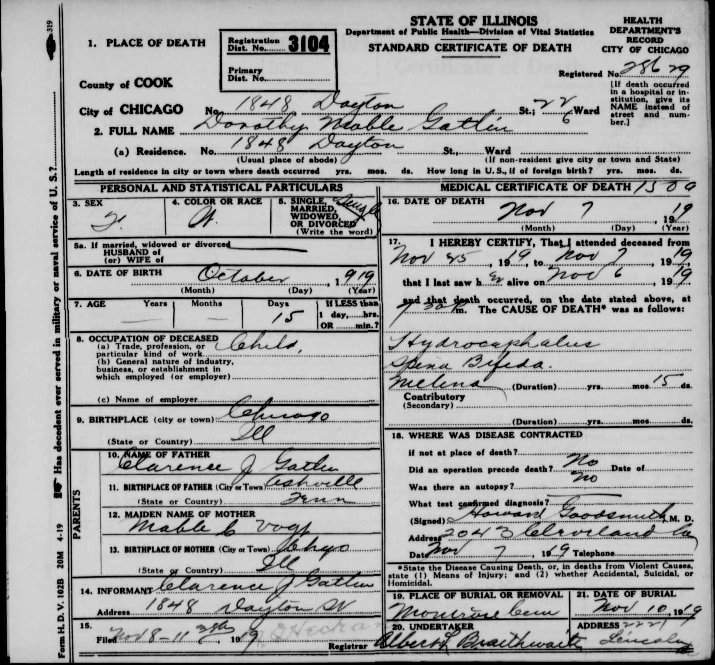 Death certificate, Dorothy Mable Gatlin. 7 November 1919. State of Illinois. Department of Public Health. Division of Vital Statistics.
Dorothy Mabel Gatlin was born on 25 October 1919 in Chicago, Illinois. She was the daughter of Clarence Joseph Gatlin (my great-grandfather
Henry Brown Gatlin
's brother) and Mabel K. Vogt. She died of hydeocephalus and spina bifida in Chicago on 7 November 1919. Although her death certificate gives her middle name as Mable, it was recorded as Mabel on her birth certificate. She was buried in
Montrose Cemetery
in Chicago.