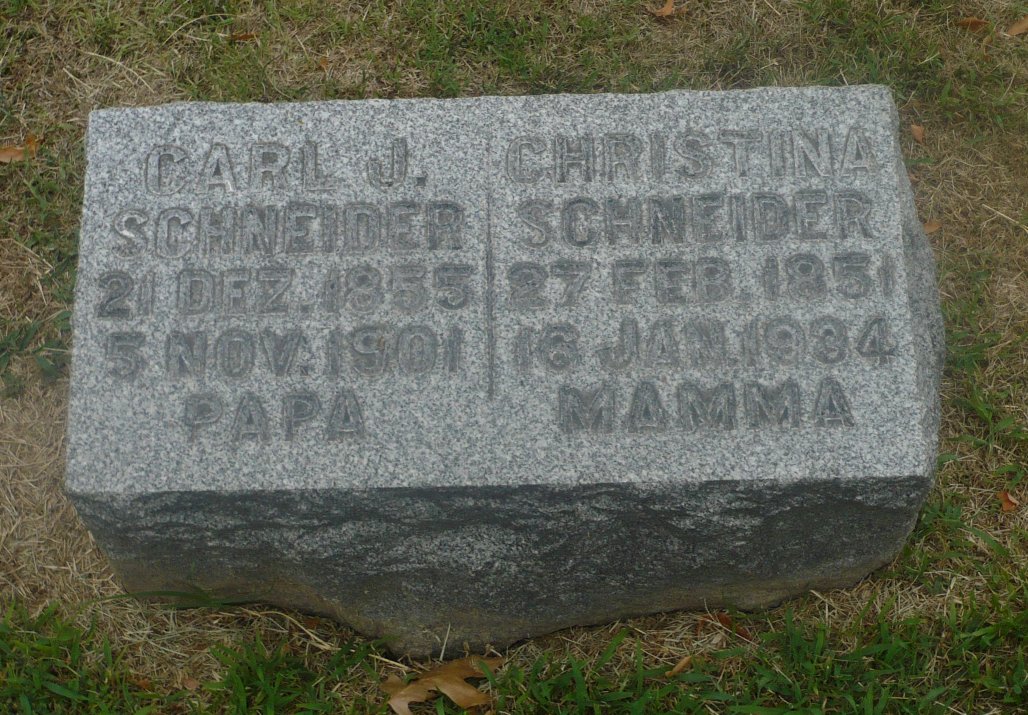 My 2nd-great-grandfather Carl Joseph Schneider was born on
22 Jan 1855
in Erpel, Neuwied, Rheinland-Pfalz, Germany. (The birthdate on the tombstone is incorrect.) He married Christina Nagel on
31 January 1878 in Bonn, Germany. She was born on
27 Feb 1851
in Kendenich, Rhein-Erft, Nordrhein-Westfalen, Germany. They moved to Remagen,
Ahrweiler, Rheinland-Pfalz, Germany after their marriage. In 1892, they immigrated to St, Louis, Missouri with their children. Carl died in St. Louis on 5 November 1901. Christina died on 16 January 1934, also in St. Louis. They were buried in
Sts. Peter & Paul Catholic Cemetery in St. Louis, Missouri, in Section 035, Lot 0160.