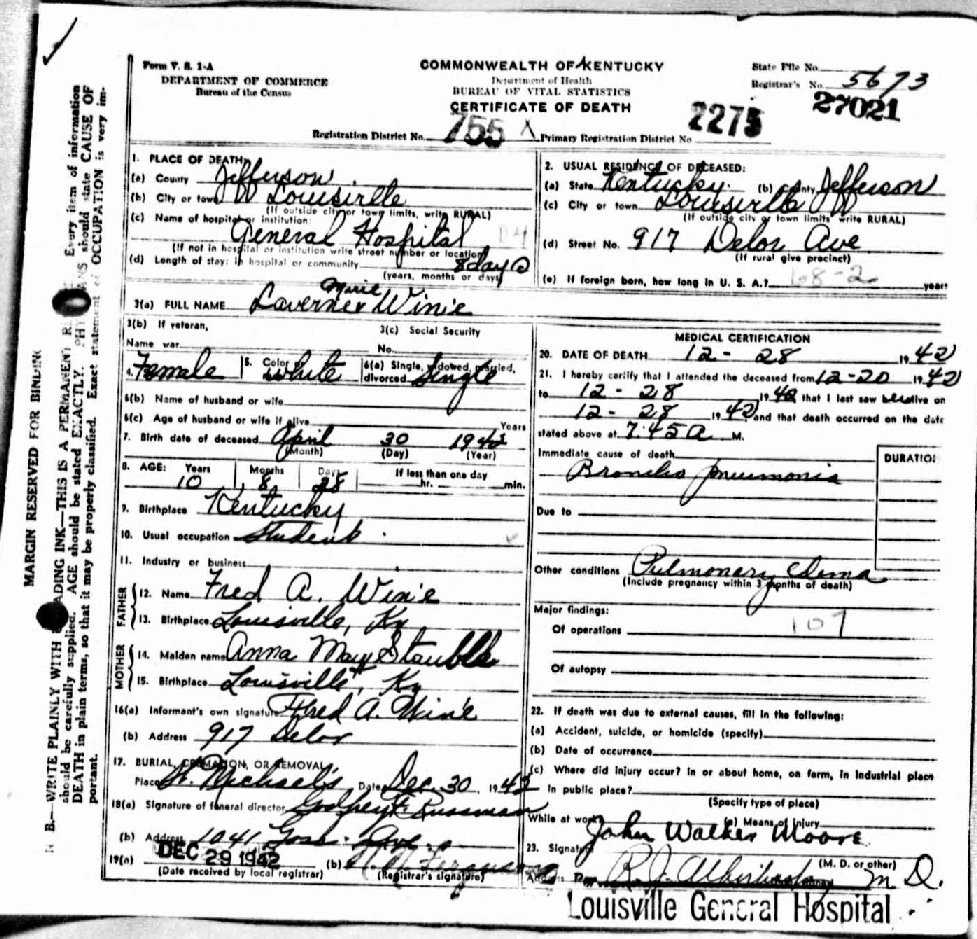 Commonwealth of Kentucky, Bureau of Vital Statistics. Certificate of death, Laverne Marie Win'e. Ancestry.com. Kentucky, Death Records, 1852-1963 [database on-line]. Provo, UT, USA: Ancestry.com Operations Inc, 2007. Original data: Kentucky. Vital Statistics Original Death Certificates – Microfilm (1911-1955). Microfilm rolls #7016130-7041803. Kentucky Department for Libraries and Archives, Frankfort, Kentucky.
Laverne Marie Win'e was born on 30 April 1942 in Jefferson County, Kentucky. She was the daughter of Frederick Anthony Win'e and Anna Mary Stauble. She died of bronchopneumonia on 28 December 1942 in Louisville General Hospital, Louisville, Jefferson County, Kentucky, and was buried in St. Michael Cemetery in Louisville on 30 December 1942.
Laverne was my fourth cousin twice removed. She and her mother were descendants of my 5th-great-grandparents
Anton Stäuble
and Maria Elisabeth Gaßmann (or, written without using the
eszett
, Gassmann).