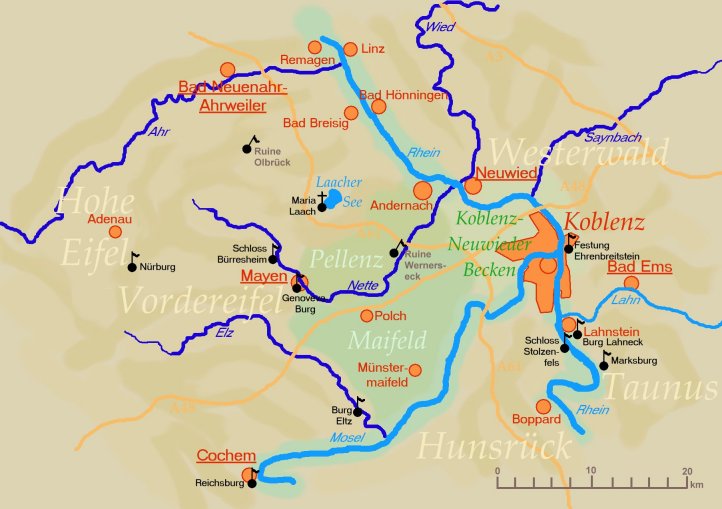 Landkarte der Landschaften im Umkreis Mayen-Koblenz. By Francis [GFDL (www.gnu.org/copyleft/fdl.html) or CC-BY-SA-3.0 (http://creativecommons.org/licenses/by-sa/3.0/)]. Available from Wikimedia Commons.
This map shows the landscape of Landkreis (district) Mayen-Koblenz and the surrounding area. My 4th-great-grandfather Nikolaus Schneider was stationed in Koblenz when he was in the
Gendarmerie
. He moved to Remagen after he married. Although Remagen is located in Landkreis Ahrweiler, it is also shown on the map.