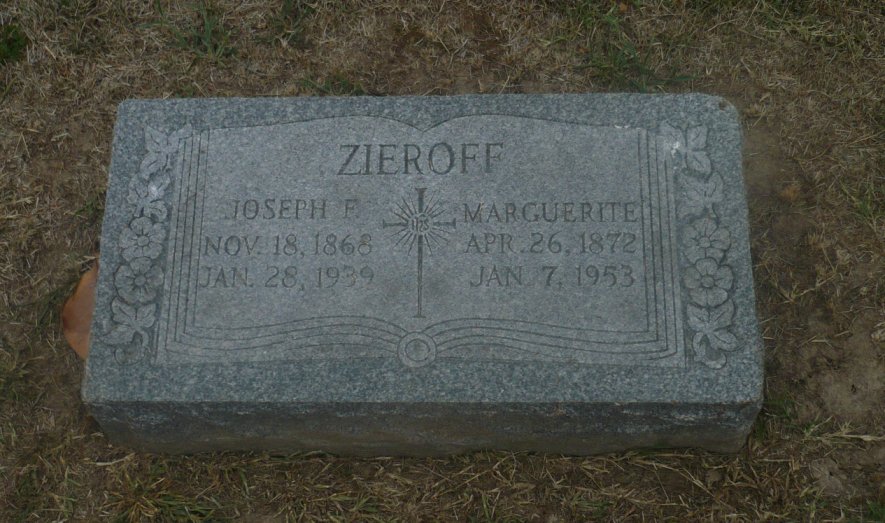 Joseph Fredric Zieroff and Marguerite Hartung were the parents of
Olivia G. Zieroff
, the wife of John Henry Gersbacher (the son of my
great-grandmother
's brother
Joseph John Gersbacher
).
Joseph was born on 18 November 1868 in St. Louis, Missouri. He was the son of Andreas Zieroff and Franciska Rung. He died on 28 January 1939 in St. Louis.
Marguerite was born on 26 April 1872 in St. Louis. She was the daughter of August Hartung and Catherine Almering. She died in St. Louis on 7 January 1953.
Joseph and Marguerite (Hartung) Zieroff are buried in Sts. Peter and Paul Catholic Cemetery in St. Louis.