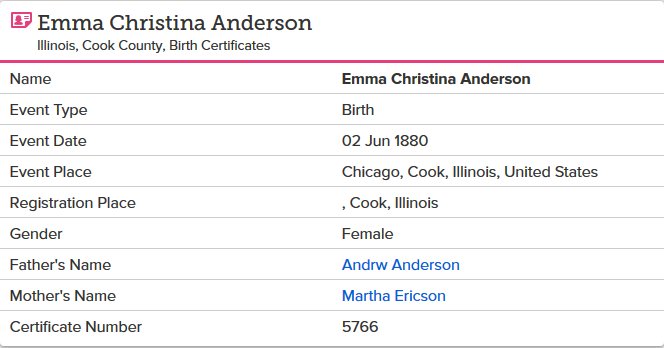 Emma Christina Anderson, 2 June 1880. Illinois, Cook County, Birth Certificates, 1871-1940 database, FamilySearch (https://familysearch.org/ark:/61903/1:1:NQTB-YML), citing Chicago, Cook, Illinois, United States, reference/certificate 5766, Cook County Courthouse, Chicago; FHL microfilm 1,287,808.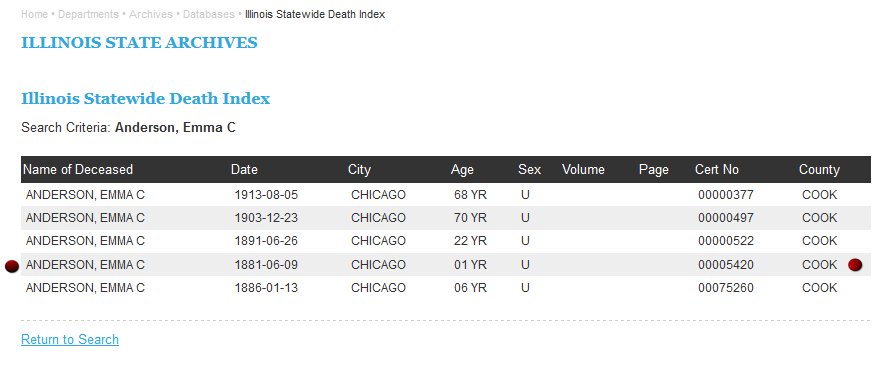 Emma Christina Anderson was the second child of my 2nd-great-grandparents
Andreas Troedsson/Andrew T. Anderson
and
Marthe Elisabeth Erickson (Eriksdatter)
. She was born in Chicago, Illinois on 2 June 1880. She died in Chicago on 9 June 1881.