The 2nd International Aircraft Exposition was held on February 15-23, 1930 at the St. Louis Arena in St. Louis, Missouri. It was sponsored by the Aeronautical Chamber of Commerce of America.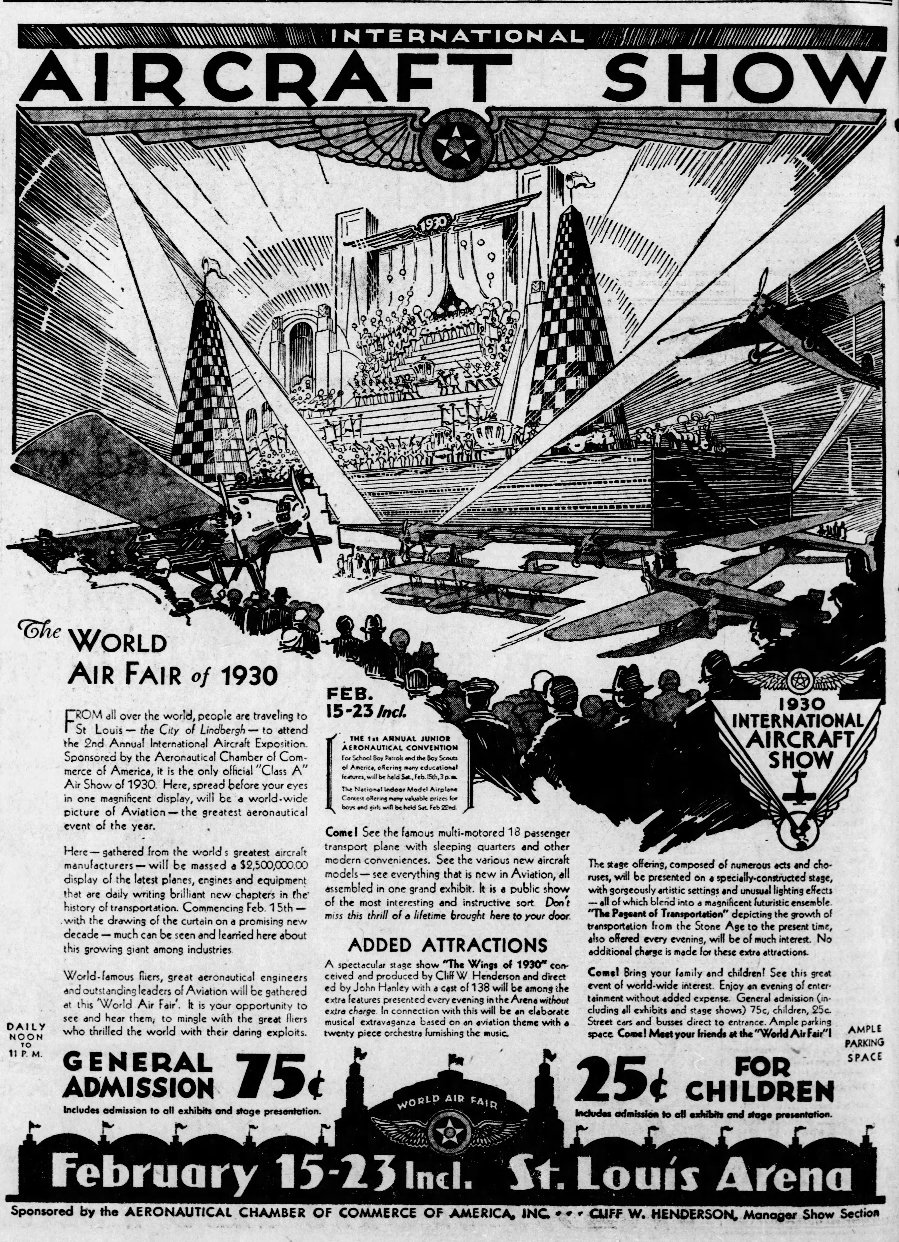 St. Louis Post-Dispatch, 13 February 1930, page 2C
Planes and equipment were displayed at the exposition. There was a stage show with music and a pageant. And a cow was milked in an airplane.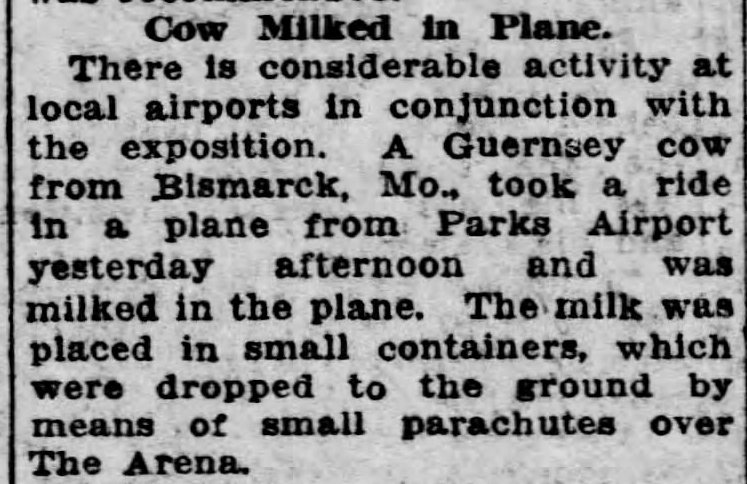 St. Louis Post-Dispatch, 19 February 1930, page 2A
On 18 February 1930, the Guernsey cow
Elm Farm Ollie
(also known as Nellie Jay and Sky Queen) was flown from Bismarck, Missouri to St. Louis, and was milked in the air. She produced 24 quarts of milk, which were put in paper cartons, attached to small parachutes, and dropped over the St. Louis Arena.
In 1930, my great-grandmother
Kathleen (Graham) Boe
worked as educational director for the
Pevely Dairy
in St. Louis. Perhaps she found this event interesting.