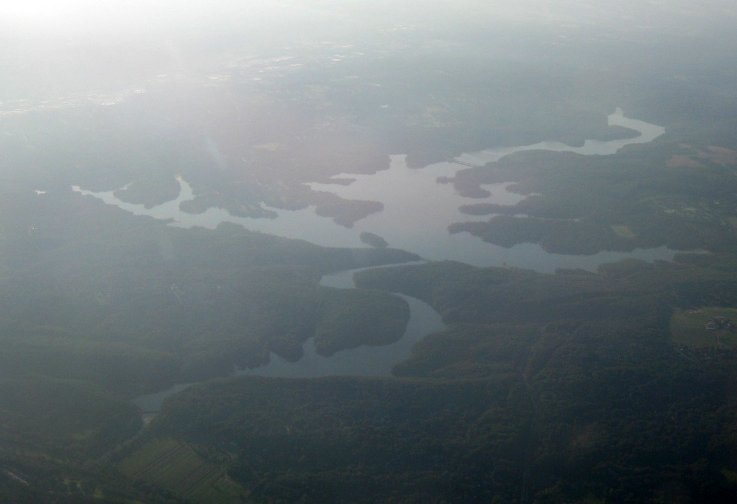 Oblique air photo of Gunpowder River traveling through Loch Raven Reservoir, Maryland. August 2010. Photo by Jstuby [Public domain]. Available from Wikimedia Commons.
The Gunpowder River is a tidal inlet on the western side of Chesapeake Bay. It is formed by the joining of the Gunpowder Falls (also known as Big Gunpowder Falls) and the Little Gunpowder Falls. It is 6.8 miles long. The Gunpowder River and the Little Gunpowder Falls form the boundary between Baltimore and Harford Counties, Maryland.
My 8th-great-grandparents John Greer and Sarah Day lived by the Great Falls of the Gunpowder River. Their land was surveyed in 1718.
The town of Joppa was located on the Gunpowder River and was an important colonial seaport. Tobacco was the main export.
In 1959, the Gunpowder Falls State Park was established to protect the Gunpowder River and the Big and Little Gunpowder valleys. The park includes trails, a beach, a marina, and areas for fishing, canoeing, and kayaking.
References
Gunpowder Falls State Park
Gunpowder River
Joppatowne, Maryland