The 1820 United States census shows that my 5th-great-grandmother
Hannah (Hardgrave) Russell
was living near her father, Francis Hardgrave.

1820 United States census, Davidson County, Tennessee, population schedule, page 60, NARA Roll M33_122, image74. Ancestry.com. 1820 United States Federal Census [database on-line]. Provo, UT, USA: Ancestry.com Operations, Inc., 2010.
Francis' will reveals that the property Hannah was living on belonged to him. He left the land to her, and specified that after her death, it was to go to her son James Russell.

Will of Francis Hardgrave, Davidson County, Tennessee, Will Book No. 9. Available from FamilySearch.
Other documents provide more information about Hannah's residence.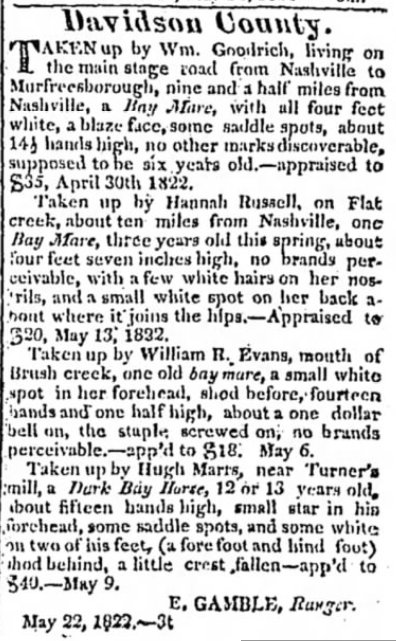 Nashville Whig, 22 May1822, page 3
In May 1822, Hannah found a three-year-old bay mare and placed an advertisement in the
Nashville Whig
to try to find the horse's owner.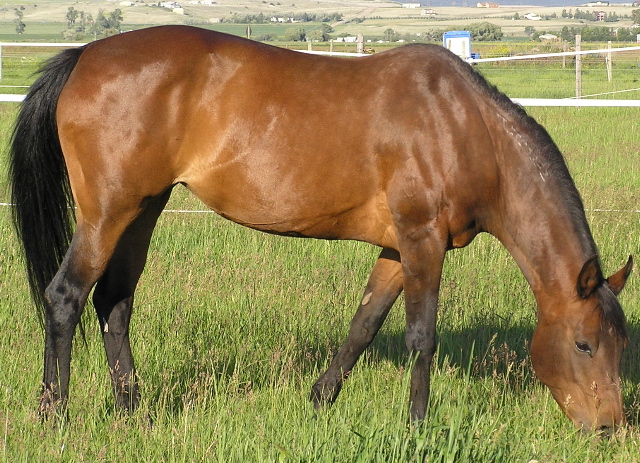 Bay-colored 3/4 Arabian mare. 23 June 2006. Photo by Montanabw (Own work) [GFDL (http://www.gnu.org/copyleft/fdl.html), CC-BY-SA-3.0 (http://creativecommons.org/licenses/by-sa/3.0/) or CC BY-SA 2.5-2.0-1.0 (http://creativecommons.org/licenses/by-sa/2.5-2.0-1.0)]. Available from Wikimedia Commons.
At this time, she was living on Flat Creek in Davidson County, Tennessee, ten miles from Nashville.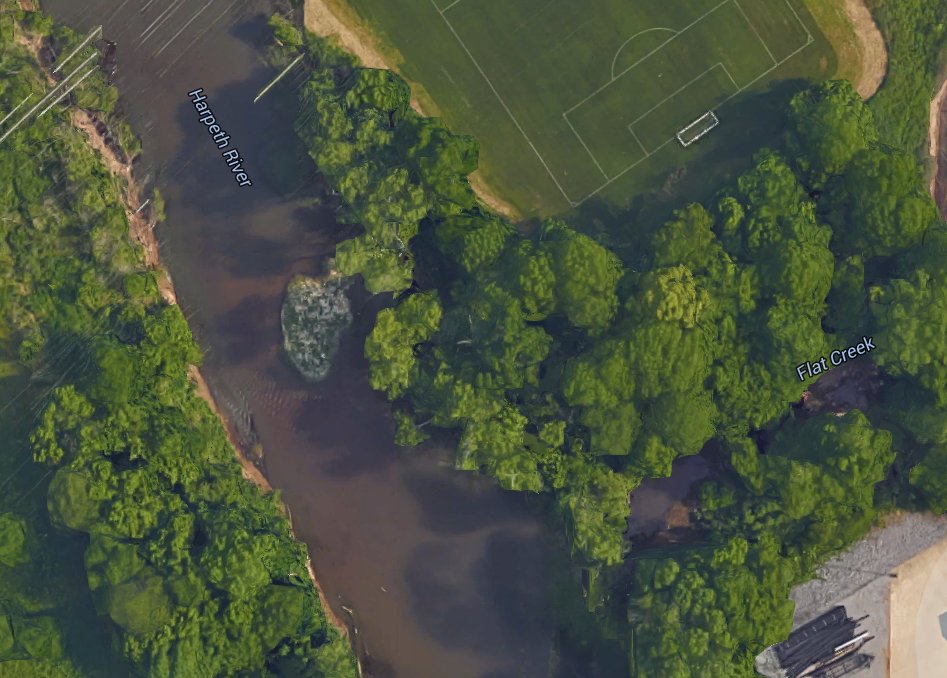 View of the Harpeth River and Flat Creek. Google Earth.
When William Tillett gave a statement in support of my 3rd-great-grandmother (and Hannah's granddaughter)
Amanda (Russell) Tarkington
's Confederate Widows Pension, he mentioned that Amanda and
Joseph Tarkington
married "at the old Russell place on the Harding pike in Davidson County Tenn."

Statement of William Tillett. Tennessee Confederate pension application 2079, Widow's Indigent Pension. Amanda Tarkington, widow of Joseph Tarkington. Nashville, Tennessee: Tennessee State Library and Archives.
By finding Flat Creek and the Richland and Harding Turnpike on an 1871 map of Davidson County, Tennessee and seeing where they come together, it is possible to pinpoint the location of Hannah's property.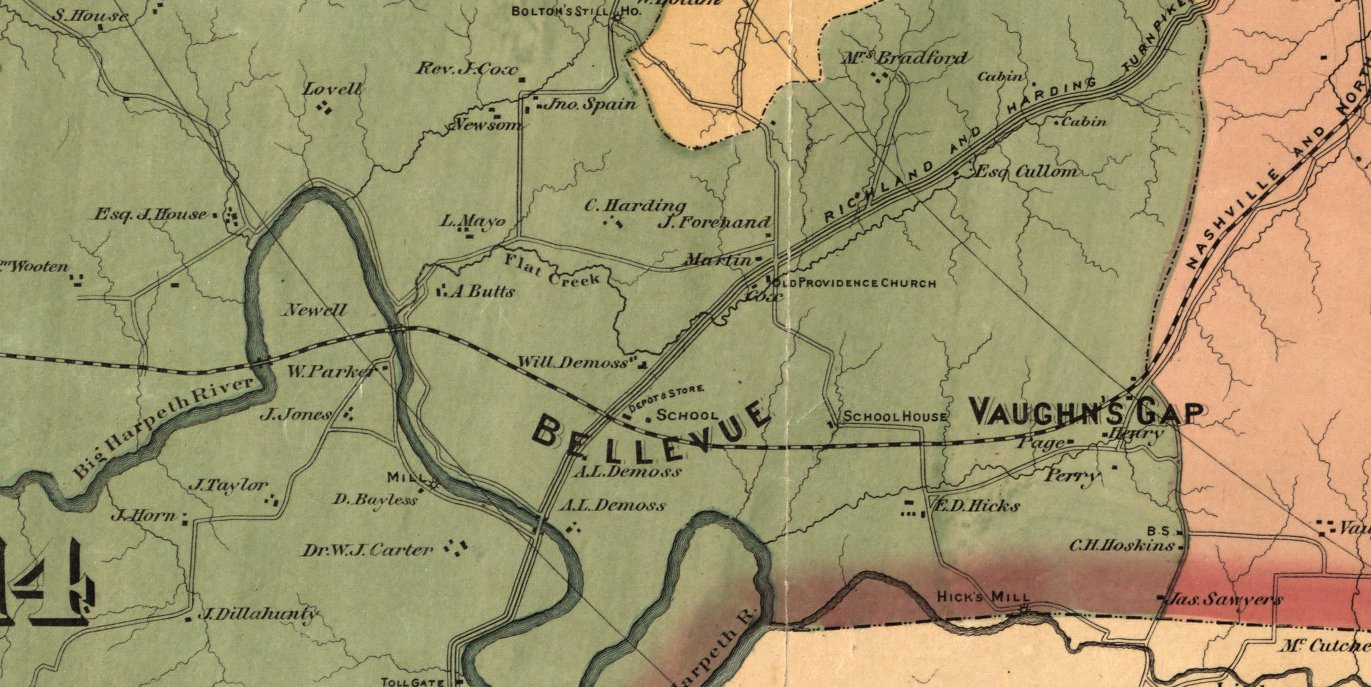 Excerpt from Foster, Wilbur F. Map of Davidson County Tennessee, from actual surveys made by order of the county court of Davidson County, 1871. New York : G.W. & C.B. Colton & Col., 1871. Available from Library of Congress.