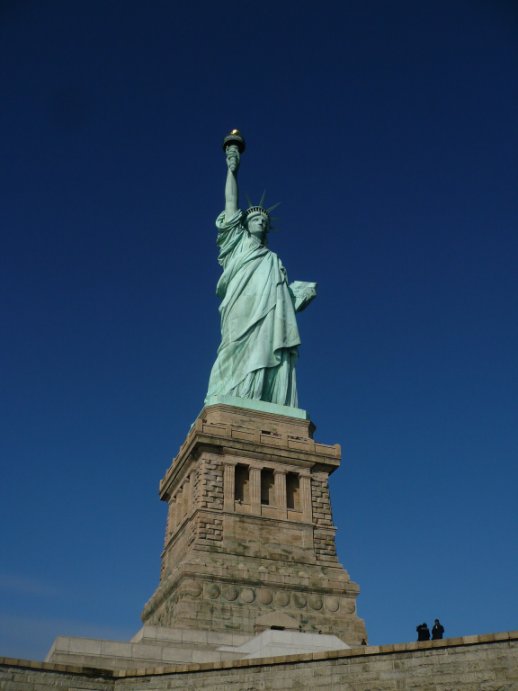 On 28 October 1886, the Statue of Liberty was dedicated. The statue was designed by French sculptor
Frédéric Auguste Bartholdi
. It was a gift of friendship to the United States from the people of France. In 1865, French law professor and politician
Édouard René de Laboulaye
stated that any monument to American independence should be a joint project of the United States and France, and in1875, proposed that the French finance the statue and that the United States build the pedestal and provide the site. Bartholdi was inspired by Laboulaye's words. The torch was the first part constructed; it was completed in 1876.
The statue represents
Libertas
, the Roman goddess of freedom. The date of the Declaration of Independence is inscribed on the tablet held by the statue.
A parade was held in New York City the morning of the dedication. A nautical parade was held at 12:45 PM, and the dedication followed. President Grover Cleveland presided over the dedication. French diplomat
Ferdinand de Lesseps
and Senator
William M. Evarts
, and
Chauncey Depew
also spoke at the dedication.
Liberty Island is in New York territory, but is on the New Jersey side of the state line. The statue has welcomed millions of immigrants to the United States since 1886.
References