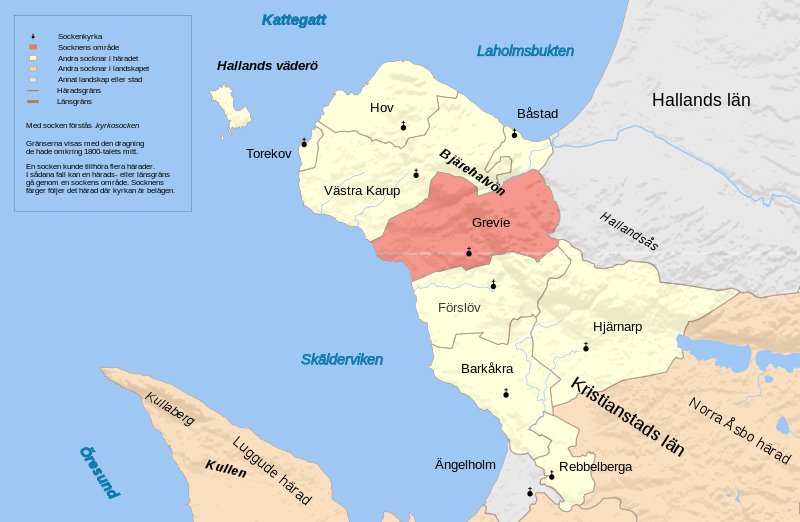 Map showing the parish Grevie in the hundred of Bjäre, Skåne, Sweden. Based on Generalstabskartan, relief from a digital elevation model of the Shuttle Radar Topography Mission. Edaen (Own work) [CC-BY-SA-3.0 (http://creativecommons.org/licenses/by-sa/3.0)]. Available from Wikimedia Commons.
This map shows the location of Grevie in the
Bjäre district of

Skåne lan (county), Sweden.
Skåne

was created in 1997, when the counties of Kristianstad and
Malmöhus were merged.
Skåne was formerly in Kristianstad lan. The map also shows the locations of parish churches.
My great-great-grandfather Andreas Troedsson, also known as Andrew T. Anderson, and his ancestors were from Grevie. Grevie is now part of
Båstad.